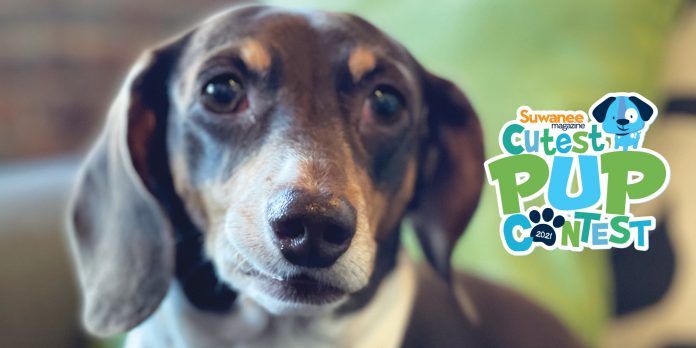 And the winner is … Townley Julep!
This year's Cutest Pup in Suwanee Contest was our biggest contest yet, with 98 entries and more than 2,500 votes and, we must say, all of the pups were pretty darn cute. It was a tight race, with less than 20 votes separating first, second and third place. In the end, the people have spoken and crowned Townley Julep, a miniature Piebald Doxie, the 2021 winner!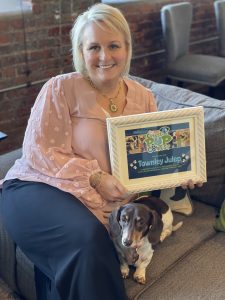 First Place: Townley Julep
Miss Townley Julep is a miniature Piebald Doxie shop dog. She is a happy gal who loves treats and is such a snuggler. She can often be found "sunbathing" or under her blankie. She would like to thank you in advance for voting for her. She can often be found at Mint Juleps in Sugar Hill.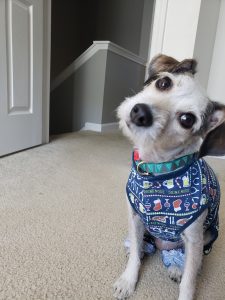 Second Pace: Molly Michael McClelland
Molly Michael was rescued after being left in a parking lot. She is two years old and enjoys long walks, vacationing with her family, playing with toys, and watching college football.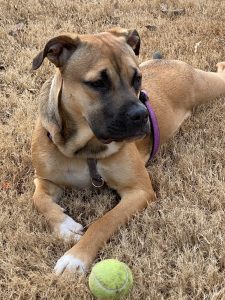 Third Place: Lexi
Lexi is 11 months old. She is her parents' quarantine baby. She doesn't fetch but loves to play "I'm gonna get you" with her toys. She loves to play in any body of water. There are two boys in the family and she believes she is their sister and wants to do what they do!
Thank you to our sponsors!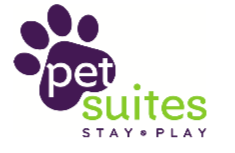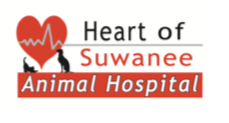 And thank you to the local businesses that donated amazing gifts and treats to our winners: Pet Supermarket, Camp Bow Wow, Tiger Tails Animal Hospital, Pooch 'N Paws, and Town Center Animal Clinic!