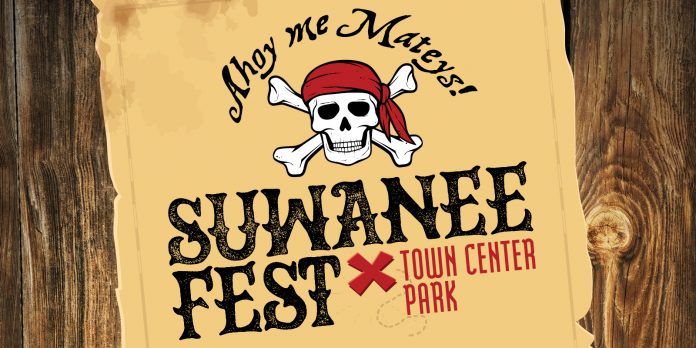 Set Sail for Suwanee Fest!
Suwanee Fest returns to Town Center Park September 18 and 19, 2021! Suwanee Fest is our city's annual two-day celebration of community, and this year, they've chosen a pirate theme.
The weekend kicks off with a parade down Main Street featuring police cars, floats created by community members, and more. Prizes are awarded each year to floats and participants in a variety of categories.
The parade ends in Town Center Park where nearly 200 vendors and exhibitors offer a variety of hand-crafted items and delicious delights. Festival exhibitors include artists, craftspeople, and yummy food vendors.
A high note of Suwanee Fest is the outstanding performing talent! On the stage and throughout the park, you will find dance groups, acrobats, solo artists, bands, and other groups with diverse backgrounds.
Suwanee Fest is a great event for the entire family! Many free activities for children will be offered in the Family Fun Zone – a.k.a., Pirate's Cove! – as well as traditional rides and inflatables available in several areas of the park.
Suwanee Fest Schedule
SATURDAY, SEPTEMBER 18
8am – 8pm: Free shuttle to/from offsite parking
9am: Parade
10am – 7pm: Arts & crafts exhibitors, inflatable rides, family fun zone, food vendors
10:30am: Free on-stage entertainment begins
5:30pm: Headliner: Rubiks Groove
SUNDAY, SEPTEMBER 19
11:30am – 7pm: Free shuttle to/from offsite parking
Noon – 5pm: Arts & crafts exhibitors, inflatable rides, family fun zone, food vendors, free on-stage entertainment
4pm: Featured Band: November Blue