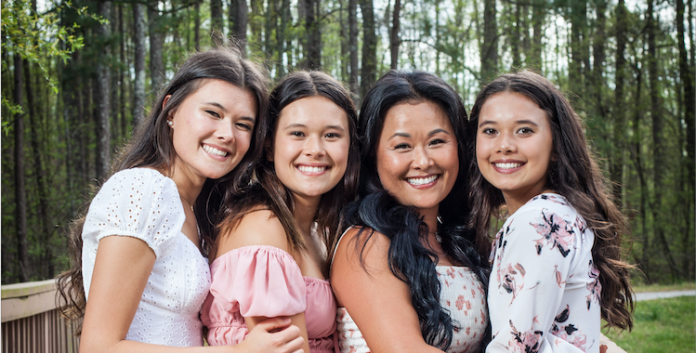 Sponsored by:

The annual Best Mother in Suwanee contest is a time we get to celebrate all of the moms in our community. This year, we were touched by all of the sweet stories about the wonderful women in our community who go above and beyond for their families. The stories were submitted by sons and daughters, husbands and friends, all praising the dedication, selflessness, and love these mothers have shown. To say it was difficult to choose a winner is an understatement. Thanks to our friends at C.C. Liquidations Home Furnishings and More, as well as the generosity of local Suwanee businesses, we were able to spoil our Best Mother in Suwanee winner with a day of pampering that was well-deserved.
This year, our Best Mom in Suwanee Contest winner is Rachel Meyer. We were so impressed with the essay that her daughters, Ari, Tori and Bella, wrote about the love and admiration they have for their mother and we are honored to feature the essay in this issue:
2022 Winner: Rachel Meyer
Dear Suwanee Magazine,
A contour gauge is a tool used by construction workers to measure the cross-sectional surface of an irregular shape. It consists of plastic or steel pins that are set against each other in a frame. These pins determine the potential shapes that could fit into an area. For the worker, each pin's movement is vital in determining the new shape created that will be meticulously put in place. This part of the tool is exactly what defines the categories the shape can fit into.
Like these different shapes, our mom fits into many unique categories. Whether it's life lessons, sports, breakups, or happy moments, she's always there for us, knowing how to handle the situation. She is truly the most special woman in our lives and our number one cheerleader, always urging us to do the best we possibly can. With this, we have the pleasure to introduce our mom, Rachel Meyer of Suwanee.
Being adopted from Korea at age nine, our mom knows what it means to come from absolutely nothing. From learning an entirely new culture and language, to even trying ice cream for the first time, everything was new for her. That is why today, she is so selfless to those around her who have nothing, because she at one point came from nothing. She uses her days volunteering for countless organizations such as the North Gwinnett Schools Foundation and being involved in events around Suwanee, as well as working with children within the community. She is incredibly supportive and dedicated to everyone around her and cares deeply about how they are.
Ari, Tori, and Bella, who are all students at North Gwinnett High School, are her three daughters. We, the three sisters, are each other's closest friends. Our "other halves." If you see Ari walking downtown, Tori will be right there by her side with Bella buying frozen yogurt for all of us to share. We do everything together and love each other endlessly. This is all thanks to our mom, who spent her entire life growing our relationship to make sure that we stay super close. She focuses so much on the importance of family, which is really her number one priority. When there is conflict or unrest, she always knows what to do or say. She keeps this family together and running as a whole, never missing an opportunity to tell us how proud she is. She says, "You girls will be spending the rest of your 90 years with each other, you are each other's best friends."
When people come to describe our mom, they would say she is the definition of supportive, loving, and sincere. She may not fit into the typical categories of square or circular like most construction shapes, but with a contour gauge, she has been able to uniquely fit into the spaces meant for her. She showers her family with kisses and warmth, not only giving us everything, but never demanding anything in return. The way she cares for everyone in the family inspires us to do the same in our futures. Her most famous quote is, "Aim for contentment and be a good human." Essentially what she means by this is that life is not always happy, there will be ups and downs, highs and lows. And of course, be a good human.
So, in a world where many people struggle to find a role model, our mom, Rachel, has been able to effortlessly provide one for us and everyone in our community.
When we hear "Best Mom in Suwanee," one name comes to mind and that's Rachel Meyer!
We hope that one day, we will become half the woman our mom is, caring for our family, friends and community!
— Ari, Tori and Bella Meyer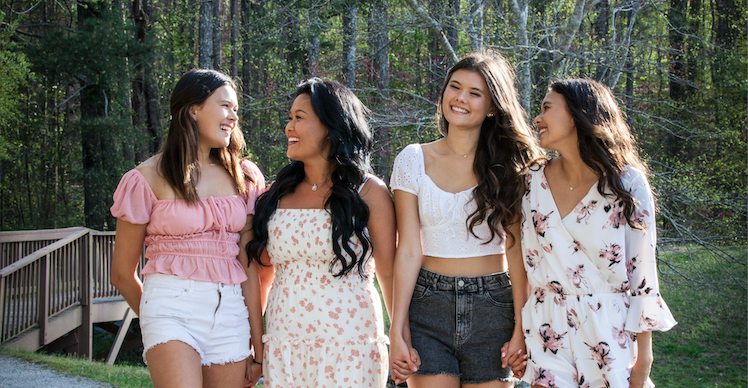 As the winner, Rachel received a makeover from Salon Greco, a stunning flower arrangement by Suwanee Towne Florist, as well as a gift basket with goodies from C.C. Liquidations, Bare Bones Steakhouse, and Planet Smoothie. These businesses also generously donated gifts for our second and third place winners, too.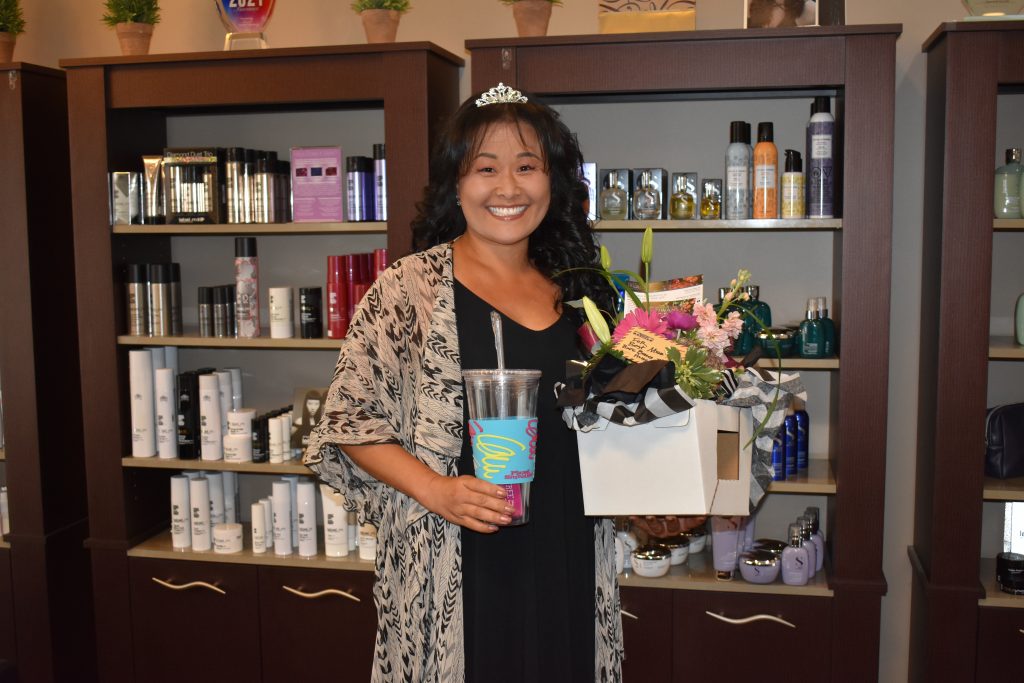 Thank you to our gift sponsors:

---
Second Place: Valisa Kerr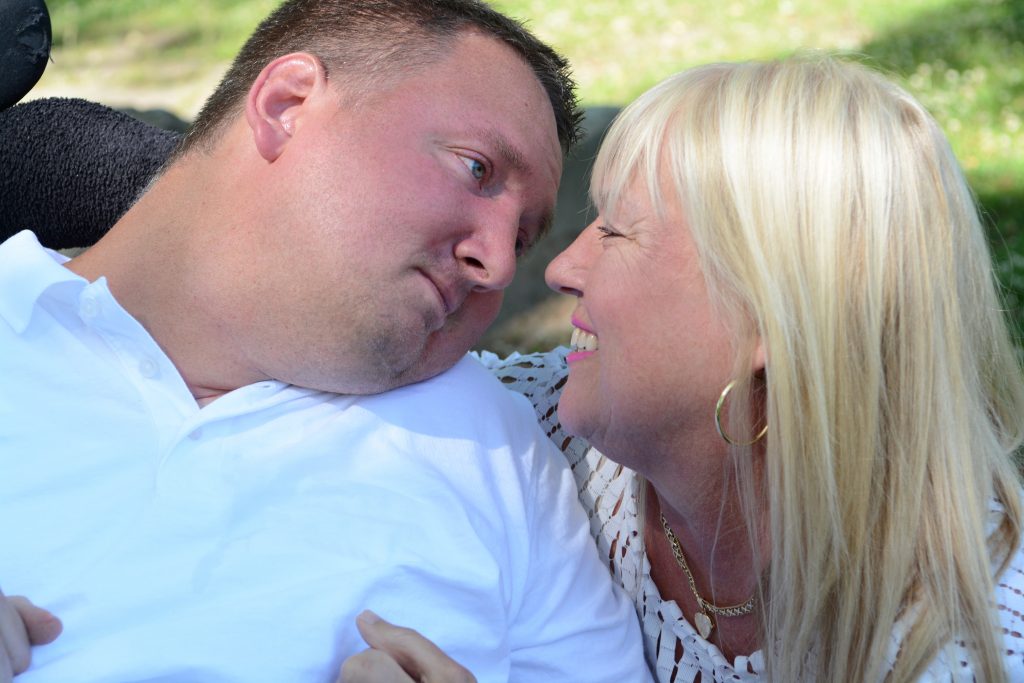 Valisa is one of the most loving, giving, and caring people I have ever known. She has lived in Suwanee for many years and once worked for the city when Suwanee was still a very small town. Her life has not been an easy one. She lost her husband to cancer at an early age and her only son was critically injured in a car accident shortly after high school graduation that left him permanently in a wheelchair with a traumatic brain injury. For many years she has cared for her son, with some help, and her love for him is limitless. Somehow, Valisa always has a beautiful smile on her face, a good attitude, and a willingness to help friends whenever she can. She is beyond generous when it comes to charity and helping people who need encouragement or just a helping hand. I admire her greatly as one of my dearest friends and I can't think of anyone more deserving of the title "Best Mom in Suwanee."
---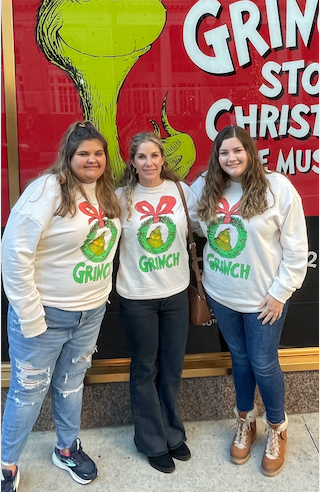 Third Place: Catherine Usher
My mother is the most selfless, giving, and hard-working woman that I have ever met. I am nominating her because my mom's character and resilience have taught me how to be a better person and love others unconditionally. She treats others with dignity and always makes life fun. I have never met someone who has endured as much difficulty in their lifetime, but I know that she is so much stronger because of it. My mom has dedicated the last 19 years of her life to raising two children. My younger sister has a rare genetic disorder known to have no viable treatment or cure. Against all odds, my mom continues to fight for my family and provide the best life possible for my sister and me. She is selfless; she would drop any and everything to help someone else. She is giving; she volunteers in her community and in our schools. Above all else, she is resilient. I owe my successes to my mom because she has taught me that hard work can get you where you need to go. I am so grateful to have a mom that I can look up to, talk to, and share experiences with.
— Brooke Usher, Daughter