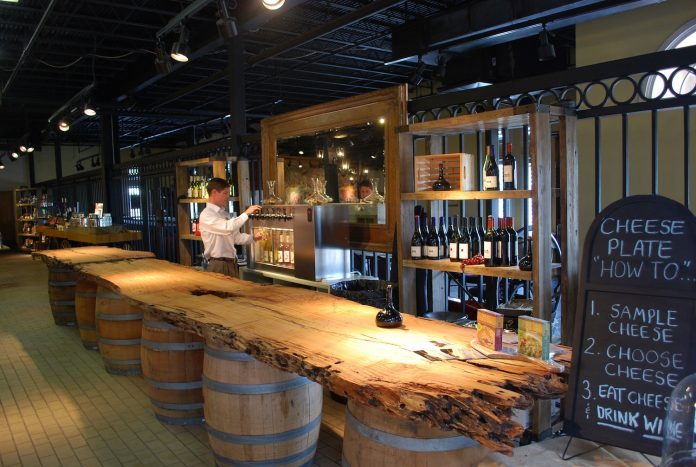 A Wine Revival is Stirring in Georgia, BY: Sean Wilborn,Tasting Room Manager, Château Élan Winery & Resort
There's a new chapter in wine making unfolding at Chateau Élan. A discernible buzz can be felt as you meander up the storied drive to the picturesque winery building. Surrounded by a newly planted 30- acre vineyard, it's noticeable from the start that Georgia's largest winery is amidst a true wine revival and the accolades for their wine program are already pouring in.
Established as one of Georgia's first wineries, Chateau Élan began as a vineyard and farm winery. Since the first vines were planted in 1983, the site has expanded into a premier destination that includes a 4-diamond resort with 63 holes of golf, world class spa, tennis, equestrian and corporate events that rival the finest national destinations. With some of the highest guest satisfaction rankings in the hotel industry, Chateau Élan has now put a major focus on its wine brand – focusing on key investments in personnel, equipment and its vineyards.
At the center of this new focus is wine maker Simone Bergese. Simone is an internationally awarded winemaker from the Piedmont region of Italy, an epic wine region home to some of the finest wines in the world. Growing up with vineyards in his backyard, Simone cut his teeth in the renowned vineyards of Barolo and went on to become the chief winemaker at one of the most prominent wineries in all of Italy. While there, he helped lead viticulture into challenging wine regions on Sicily. It was here that he found a love for new challenges in grape growing.
When offered the opportunity to come to the United States, it was only natural that he'd choose the more challenging East Coast to continue his already storied career. He won several prestigious awards for Virginia's wine industry before calling Chateau Élan his new home.
"Chateau Élan is a beautiful place full of opportunity and I've never been more excited about wine making and the potential of Georgia wine," says Simone.
Devoted to Georgia he is and he's not alone in his quest to make Chateau Élan the premier wine destination on the East Coast. A team of passionate wine professionals have joined the ranks to ensure the goal is achieved and their hard work has already paid off. The news that Chateau Élan just took home two "Best of Class" and "Double Gold" awards at the most prominent of wine competitions in the nation is a testament to what's happening here.
The winery offers a number of amazing experiences from a relaxed and hip wine bar with locally crafted cheese and olive oil to a truly engaging winery tour and tasting that occurs each day. The public tours are held at 11:00 am and 3:00 pm on weekdays, 12:00 pm – 5:00pm on Saturdays and 12:00 pm – 4:00 pm on Sundays. Private tours are also available along with a number of other unique events such as the educational and intriguing Wine Tasting Experience or the Wine Maker Wanna-Be where guests craft their very own bottle of wine. It's a true jewel here in our backyards and it's time to taste the new Chateau Élan…
For more information go to www.chateauelan.com or call 678.425.0900