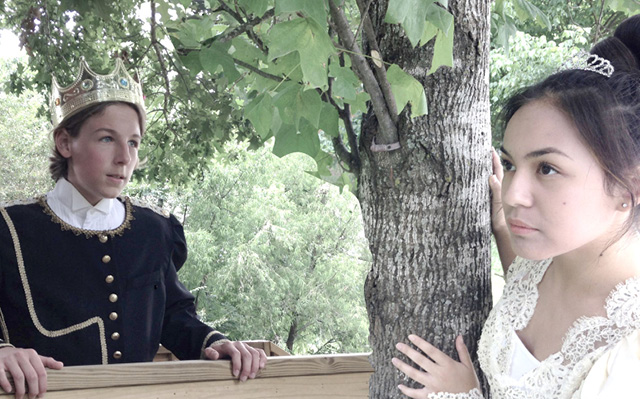 Fairy tales are quite interesting and fun when it comes to looking at a single classic tale. However, what happens when some of your favorite fairy tale characters meet? Cinderella, Little Red Riding Hood, Jack (and his beanstalk), the Witch, and many others meet in the whimsical fractured fairytale Into the Woods, Jr. which will be put on by the Actor's Edge Community Players on July 24th, 25th, and 26th.
"We invite you to join us for this exciting experience! So many wonderfully talented young actors from our community are working so hard to entertain you with this magical story." says Patricia McKeon, owner of The Actor's Edge and director of the production. Into the Woods, Jr. is a Rated G show making it appropriate for the whole family to attend.
There will be 4 performances of Into The Woods, Jr. at Mountain View High School, located at 2351 Sunny Hill Rd, Lawrenceville 30043. On Friday and Saturday, the performances will be held at 7:00pm, and there will be performances at 2:00pm on Saturday and Sunday. You can purchase tickets by visiting theActorsEdge.com and clicking on Buy Tickets or by calling 770-846-6721. Tickets are $12.00 each.
Into The Woods, Jr., a part of The Broadway Junior Collection, is presented through special arrangement with Music Theatre International (MTI). The book is written by James Lapine and the music and lyrics are by Stephen Sondheim. James Lapine originally directed Into the Woods. Jr. on Broadway.