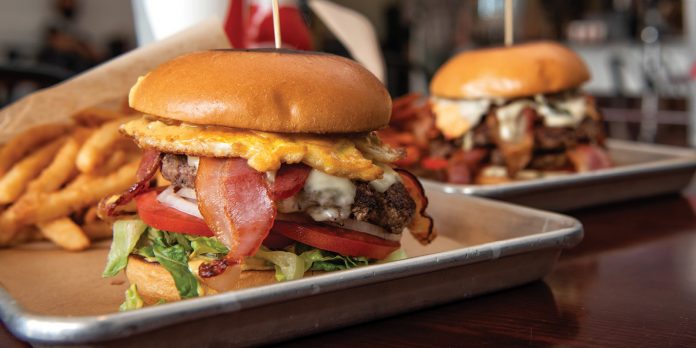 Suwanee's Craft Burger by Shane is a hot spot for hungry families, workers and local fans of the good old fashion American meal: burgers with a side of fries and an ice-cold drink.
By: Alicia Carter | Photos by Karl Lamb
There are many characteristics of a good burger, including but not limited to: a pile of fresh toppings, melty cheese, crunchy lettuce, the tang of a generous slathering of sauce and, of course, a sturdy bun to hold it all together. The star of the show, however, is always the meat. That's what led us to Craft Burger by Shane during a recent busy lunch rush. The popular restaurant, located off of Peachtree Industrial Boulevard in Suwanee, is a hot spot for families, hungry workers on their break, and locals looking for a hearty burger with a side of fries and an ice-cold drink — the quintessential American meal.
At Craft Burger by Shane, all of the burgers are made with Certified Hereford Beef (CHB), meaning that their beef is sourced locally from Hereford farmers and ranchers. "We want to support our community while serving up the freshest food," says owner Shane Shin. "To maintain the highest possible quality, our patties are handmade every morning and are cooked to order. Not only is this healthier and yummier, but it helps us pay it forward locally."
According to Shane, everybody can make a burger, but not everybody can make a good burger. He stresses that Craft Burger has one focus: quality. "From the minute we put our buns on the grill to adding the last crumble of bleu cheese to the burger, we are keeping our customers in mind," Shane says. "Our goal is to serve up fresh, superior burgers packed with all the flavors our patrons crave."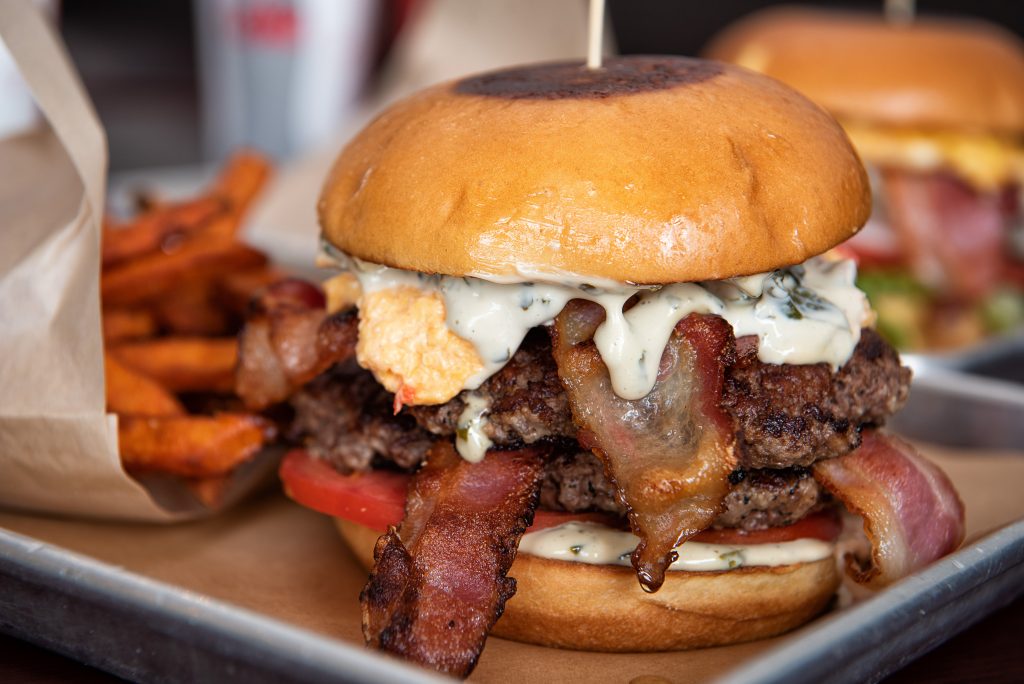 Shane says there's no No. 1 burger at his restaurant. Instead, different burgers appeal to different types of customers. Each burger is unique and brings something different to the table — literally. Shane says two of his personal favorites are the Craft Classic and the Cheez-It Burger. "Our classic is timeless, with a 1/3 pound 'CHB' patty, American cheese, pickles, onions, romaine hearts, tomato, and our homemade 'The Sauce,'" he says. "The latter is more adventurous, with fried thick-sliced mozzarella cheese, baby arugula, bacon, ketchup, and mayo."
Other burgers include the popular Southern Grower, which features 1/3 pound burger patty with homemade pimento cheese and pesto cream, tomato and bacon. The Green Mile comes topped with Pepper Jack cheese, green chile, mashed avocado, baby arugula and The Sauce. If you're looking for something different, Craft Burger also offers non- burger menu items, including chicken sandwiches, a shrimp BLT, wings, chicken fingers, and sides such as fries, mac and cheese fritters, fried brussel sprouts and more.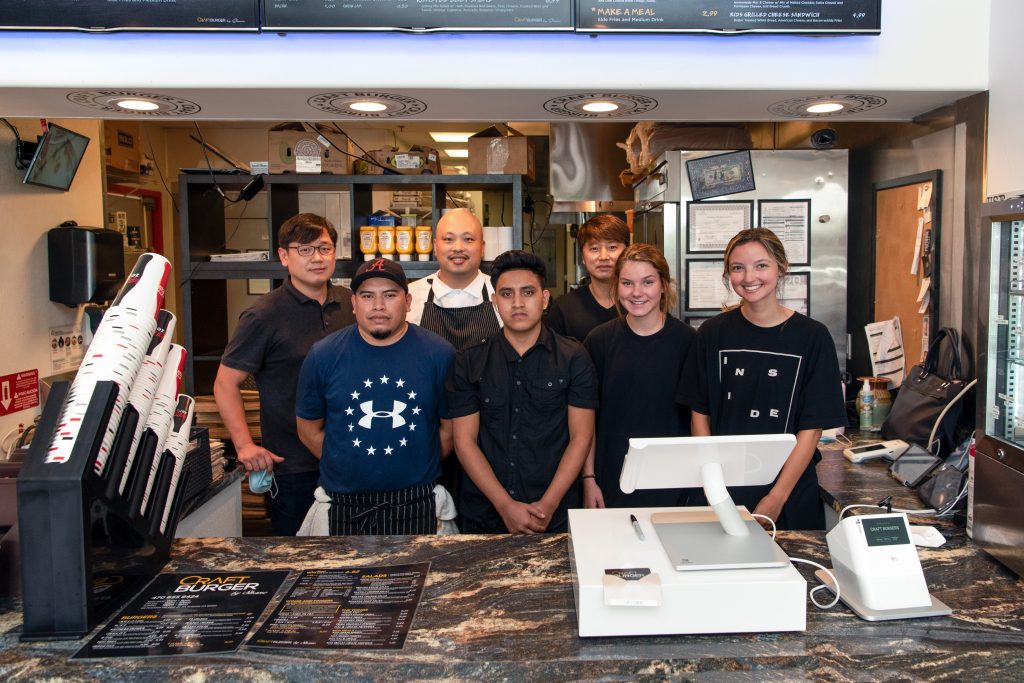 The Burger Business
Shane and his team have a decade of experience in the restaurant field and started out as a restaurant management company for consulting, developing and operating. Over the course of 10 years, they've helped more than 30 different restaurants and created restaurant concepts in a variety of demographic areas. "It's after all of this that we opened Craft Burger by Shane, shifting our focus on this restaurant in hopes to share our expertise and deliver quality food to Suwanee," Shane says. "We wanted to open a restaurant in our local community where our patrons are able to taste local food, be serviced locally, and be welcomed locally."
The Craft Burger team not only puts emphasis on creating quality food, but also on receiving feedback and communicating directly with patrons. "All of our food is made to order because we enjoy interacting with our customers," Shane says. "Receiving feedback and communicating with our locals ensures every single customer is treated as part of our little family."
As with many businesses in our community, Craft Burger by Shane felt the impact of COVID-19. Shane and his team have put many precautions into place to protect his staff and the community. "We have focused on keeping our restaurant as safe as possible for every customer," Shane says. "Our entire staff is required to wear masks and gloves at all times. We have also placed hand sanitizer, gloves, and napkins around the store for our guests to use as needed. Our employees are constantly washing their hands to avoid any cross- contamination as well as cleaning and sanitizing all handles, counters, and tables to ensure a safe environment in our restaurant. Our team has removed any tables and chairs that do not maintain a 6 feet distance from table to table as recommended by the CDC and our local health department."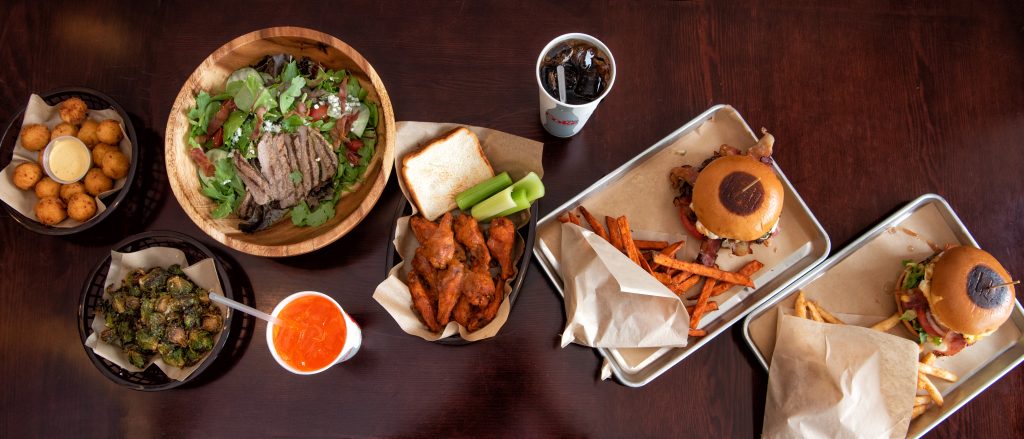 In addition, Craft Burger offers contactless pick-up and is diligently working to create a delivery portal on their website to help customers stay safe. Craft Burger is also available on Doordash, Uber Eats, Grubhub and Postmates. "We want to thank our neighborhood for loving our food and want to get past this pandemic together," Shane says.
So no matter how you prefer your burger, whether piled high with adventurous toppings or keeping it classic, Craft Burger by Shane has something to please everyone in your family. And with more than a decade of experience in the business, the team works hard to provide the most crafted burgers in Suwanee to their hungry clientele.
Craft Burger by Shane is located at 315 Peachtree Industrial Blvd., Suite 110, in Suwanee. They are open Monday-Thursday, 11a.m.- 9p.m.; Friday-Saturday, 11a.m.-10 p.m.; and Sunday noon-8p.m. For more info, call 404-655-8424 or visit Facebook.com/craftburgerbyshane.