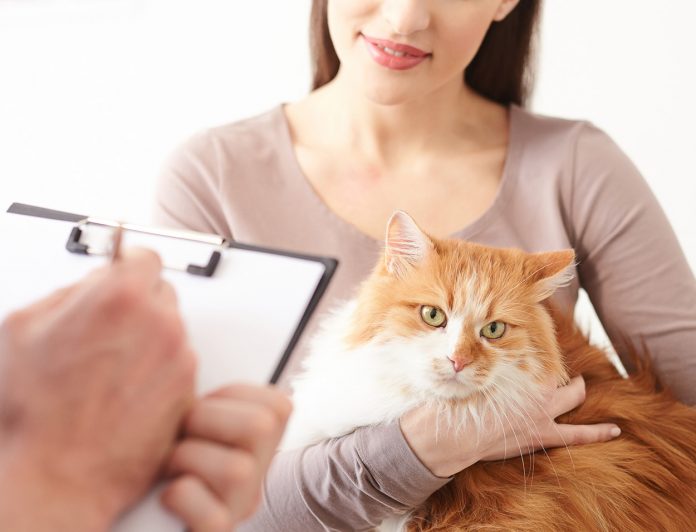 Q: My family just relocated from Arizona and we need to find a new vet for our cat, Mr. Meow. How do we find a good vet? – Allison from Buford, GA
A: Just because a vet is conveniently located or has sent you a coupon, does not always make them the best. A good way to find a reputable veterinarian is to ask people who have the same approach to pet care as you. Start with a recommendation from a friend, neighbor, animal shelter worker, dog trainer, groomer, kennel employee, or pet sitter. Another way to find a great vet that practices high-quality medicine is to search for an American Animal Hospital Association (AAHA) accredited hospital in your area. Only 14% of veterinary clinics meet the high standards set by AAHA in areas such as medical care, records, and cleanliness. Once you've narrowed your search, schedule a visit to meet the staff, tour the facility, and learn about the hospital's philosophy and policies. This is a reasonable request that any veterinarian should be glad to oblige. If they won't give you a tour of their clinic and boarding facility, I don't recommend taking your pet there!
Only 14% of veterinary clinics meet the high standards set by AAHA (American Animal Hospital Association)
Dr. Johansen is originally from Maui, Hawaii and moved to Georgia with her family in 2001. She met her loving husband, Eric, while attending Berry College for her undergraduate degree and received her Doctorate in Veterinary Medicine from the University of Georgia. She is a member of the American Veterinary Medical Association and Georgia Veterinary Medical Association. She has been the President of the Gwinnett County Veterinary Medical Association since 2014. Although she loves all aspects of veterinary medicine, her professional interests include feline internal medicine, geriatric care, ultrasound, and community outreach. She is a new mommy and her son, Jonah, is the light of her life. In her spare time, Dr. Johansen enjoys spending time with her family, reading, crocheting, and playing with her guinea pigs and golden retriever, Ellie Mae.
Ask Henry at sugarhillanimalhospital.com.