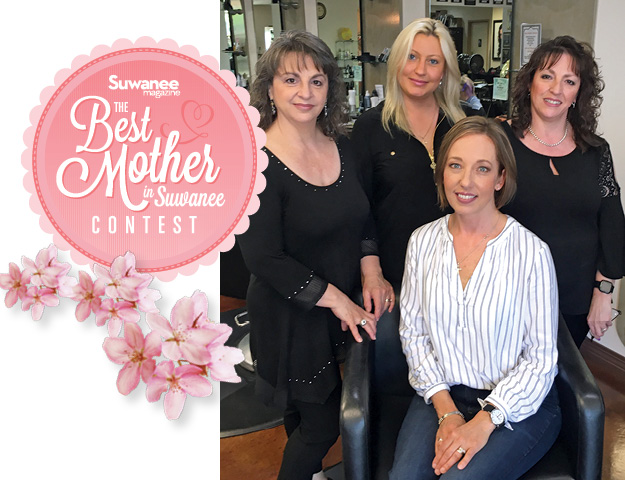 In May, Suwanee Magazine featured Julie Huizer as our 2019 Best Mother in Suwanee contest winner. Her daughters, Lindsay, Ally and Gwen, wrote an incredible essay to highlight their mother. In addition to a number of gift cards from local businesses, one of Julie's prizes was a makeover courtesy of Salon Greco in Suwanee. Dedicated to great customer service and personalized services, Salon Greco is a local favorite for spa-goers. No matter what, you will receive the best salon experience by a team of highly trained professionals at Salon Greco.
Julie received her makeover from the staff at the salon and we are so impressed with the results — and most importantly, Julie was pampered for the day and left feeling refreshed.
We are so grateful for Salon Greco's contribution to the 2019 Best Mother in Suwanee contest. Check them out at SalonGreco.com.