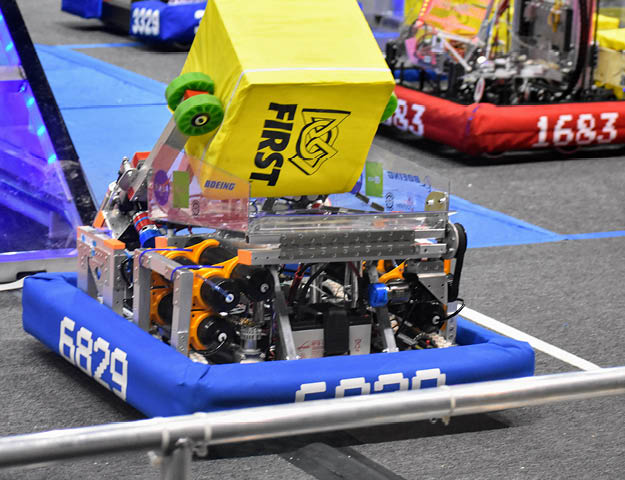 Ignite Robotics, a FIRST Robotics Competition Team, is a community team of students in grades 9-12 formed in August of 2017. The team works together to compete in the FIRST Robotics Competition, an international high school robotics competition that gives students realworld engineering and business development experience. Under strict rules, each team is challenged to raise funds, design (CAD), develop, build and program a 120lb robot to perform assigned tasks against an international field of competitors.
Ignite Robotics had an excellent first year, qualifying for the State Championship and placing 8th. The team also earned eight awards along the way including the Rookie All Star Award, Rookie Inspiration Award and Highest Rookie Seed (three times).
They invite students interested in engineering, marketing, programming, CAD, social media or website design to join their team and use their passions while turning them into life skills. For more information, visit IgniteRobotics.com or email Info@IgniteRobotics.com.