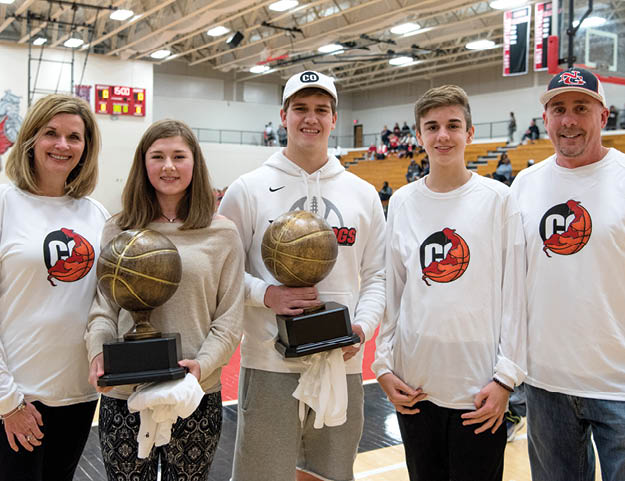 On January 13th, Kevin and Donna O'Brien awarded two deserving students from North Gwinnett the Cooper O'Brien Sportsmanship award. The Cooper O'Brien Sportsmanship award is about how you conduct yourself on the court but more importantly, off the court. The award goes to athletes who demonstrate characteristics such as being respectful of their teammates and coaches, their willingness to work hard and being supportive of others. Off the court, it is about how they make others around them better through leadership, community, selflessness and just being a good person. This award is supported by the North Gwinnett Basketball Association (NGBA). Players are nominated by their coaches.
Recipient, Sydney Barnett, 8th grader at North Gwinnett Middle School plays 8th grade and rec basketball. She is involved in DECA, band, drama and is on the student council. Additionally, Sydney started "Kicking Hunger," which provides food for the local co-op to help feed kids during the summer when school is out. Sydney is an inspiration and a great friend to others – an amazing young lady!
The second recipient, Chris Northrup, Senior at North Gwinnett High School was a receiver on the NGHS championship football team. He is a member of the National Honors Society and a youth leader at Gwinnett Church Transit (the middle school ministry). Chris is a great mentor to the students he leads and a very selfless young man. He is destined for greatness!