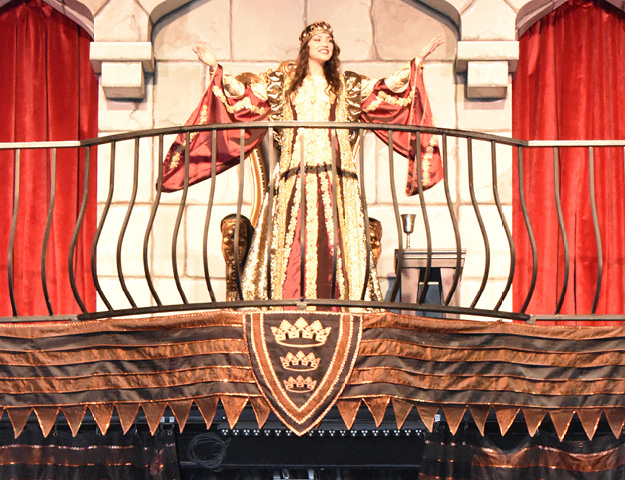 2018 was the year of the woman and Medieval Times Atlanta joined in on the celebration, introducing its first-ever female-led show. The new queen-led show was announced in 2017, marking a major break from a 34-year long tradition of casting a king as the lead role. Since then, the show has made its way throughout eight castles in the U.S. and Canada, and opened in Atlanta on November 9, 2018, for its final hurrah.
In the new show, Collins Hill graduate Ashlyn Süpper plays Queen Doña Maria Isabella who ascends to the throne after her father, the king, dies. Süpper steps into this groundbreaking role after working her way up in the Medieval Times program for the last three years.
"Having a strong female lead is a positive and timely step," says General Manager William Phillips. "Little girls can look up to her, and that's what we need."
The new performance not only includes a female lead but new costumes, armor, fight scenes, and musical score. However, favorites like the four-course meal, jousting, horsemanship, and swordplay remain staples throughout the production. Medieval lovers can see the new show now through September 2019 at the Sugarloaf Mills Medieval Times location.