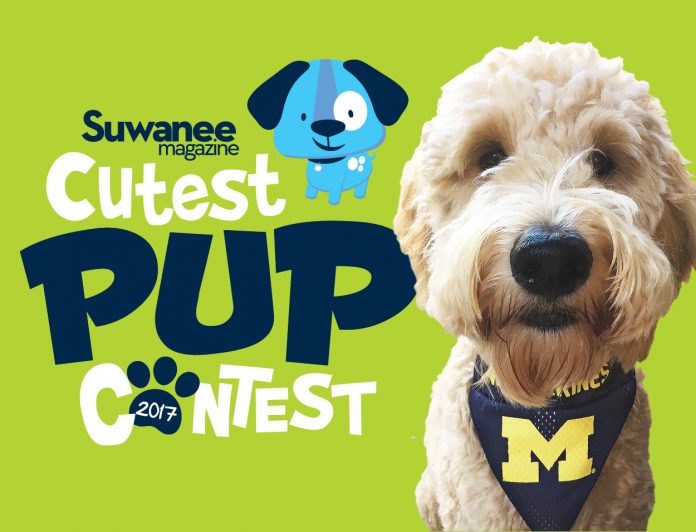 We are pleased to announce the 2017 Cutest Pup Contest winner: Stamford!
The adorable Goldendoodle named Stamford won "Cutest Dog in Suwanee" out of 48 cute pups! Nearly 1,000 people voted in the contest – a record number in our 4th annual year and there were over 38,000 total votes across the board. But in the end, Stamford took home the title! Stamford is one and a half years old and can often be seen walking around the Suwanee Greenway greeting all humans and dogs in his path. He absolutely loves belly rubs, peanut butter treats and yogurt! He's a smart pup too: Stamford is trilingual and understands English, Korean and Cantonese.
We are grateful to our sponsors who make this contest possible year after year. Stamford is one lucky dog and took home some amazing prizes including a luxury gift basket from Pooch N' Paws Pet Boutique & Bakery; a custom print bowtie and bandana from Blue Grasshopper Creations and a free grooming session PLUS one month of unlimited free bath and brush services from Splash and Dash Groomerie & Boutique in Suwanee.
THANK YOU again to our sponsors and thank you to all the cute dogs who entered!