Family-owned restaurant celebrates a year of bringing authentic Mexican cuisine to the Suwanee community.
By: Lizzy James | Photos by Karl Lamb
Mexican cuisine isn't limited to Taco Tuesday and margaritas. When you taste the perfect salsa or bite into an authentic Mexican dish — well, there's nothing quite like it. Couple that with fresh ingredients, live music, and a family-friendly atmosphere and you have Suwanee's Don Bonachon Mexican Bar and Grill. The family-owned restaurant, which recently celebrated its first anniversary, prides itself on offering great, authentic food and even better service.
Authentic Mexican Cuisine
"I would say we've got a more authentic Mexican restaurant than anywhere around," says owner Wilson Cabrera. "My wife has been in the industry since she was 10 years old and was part of the team that helped create La Fuente Restaurant in Mexico City. That restaurant now serves thousands of people each week. We have incorporated a lot of dishes that come straight from Mexico into our menu, and we try to go back there at least once a year to get more recipes and bring something new to our customers."
When choosing the location to open their restaurant, Cabrera and his wife noticed a shortage of affordable, authentic Mexican food in Suwanee. Add in a great community to raise their family, and the husband-and-wife duo decided to open their restaurant in a new shopping center off of Suwanee Dam Road. The next step was to figure out a name.
"The name Don Bonachon was picked up after my father-in- law, and means a good person — someone who has a good disposition, is always happy, and willing to help other people. This is the motto we like to emphasize inside the restaurant," Wilson says. "We love to speak to customers, interact with them, and we want them to know that they are special to us."
Family-Friendly Environment
Aside from a great customer experience, the restaurant boasts a relaxed, family-friendly environment with food to satisfy all ranges of palates. A popular favorite on the menu is the burrito bowls featuring chicken, steak, shrimp, or pork served with your choice of beans, sour cream, queso, pico de gallo, guacamole, avocado, lettuce, corn, and sweet plantains. Another favorite for patrons of all ages is the chicken soup. The soup is made in-house each day and features chunks of chicken, avocado, rice, pico de gallo, and cilantro mixed in a homemade chicken broth and served with lime.
When asked about his favorite dish on the menu, Wilson's face lights up while describing Don Bonachon's new cheese tacos. These deliciously cheesy tacos are made with handmade corn tortillas, grilled with a layer of cheese on either side, and topped off with your choice of shrimp, fish, chicken or steak, along with corn, black beans, feta cheese, guacamole, avocado and pico de gallo.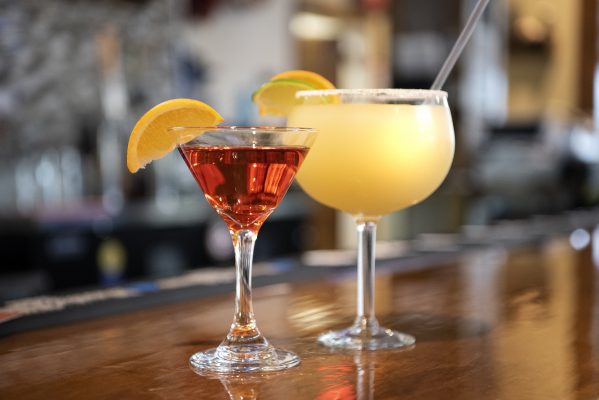 Best Margaritas
Aside from a delicious lineup of authentic Mexican food items, Wilson also makes the proud claim that their margaritas are some of the best, if not the best, around town. "Our margaritas are also very popular," he says. "We have people who travel from Cumming, Dacula, Duluth and all around for not only our food, but also our margaritas."
Catering
In terms of special events and catering, Wilson says he will work with customers to provide menus suited perfectly for their guests. Aside from hosting events at the restaurant, Don Bonachon also has the capacity to deliver catering for birthdays, corporate parties, and even weddings. "We also have events for our regular customers in the restaurant such as live music on Fridays and karaoke nights every Saturday," he says. The restaurant also offers weekly specials like $1.95 tacos on Tuesday, $1 kids meals with the purchase of an adult meal on Wednesdays, and buy 10 wings get five free on Thursdays.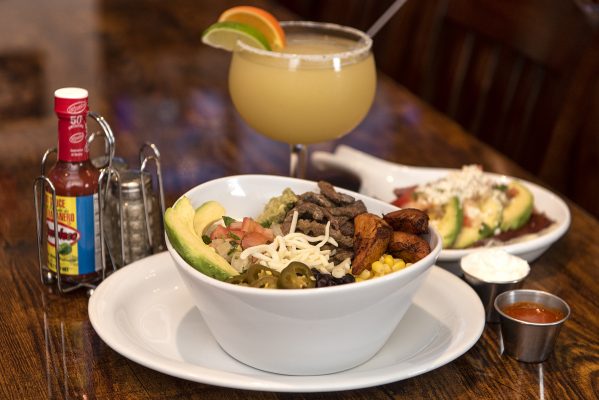 When you experience Don Bonachon, know that you're getting a unique local dining experience. With no plans to franchise, the restaurant is a true Suwanee staple. "We aren't part of a chain, and we try to always accommodate our community," Wilson says. "We have a diverse group of customers and it is really nice to know that we are able to bring that atmosphere to this part of Gwinnett."
Whatever route you go, whether it's indulging in a cheesy taco or enjoying a delicious margarita with some friends, be sure to raise a toast to the Cabrera family for bringing an authentic Mexican experience to the Suwanee community.
Don Bonachon Mexican Bar and Grill is located at 4369 Suwanee Dam Road in Suwanee. For more information, call 770-368-6833 or visit DonBonachon.com.