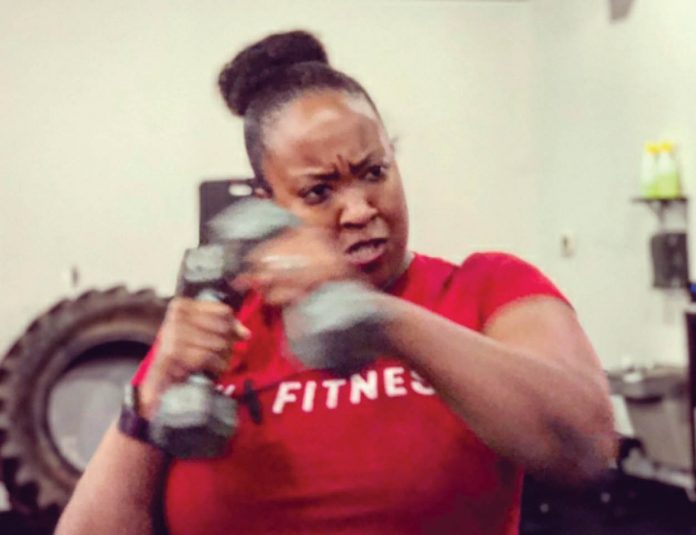 We are in the home stretch and I feel like I'm fighting for my LIFE right now! Sounds dramatic, but this is how committed I am to this. Anything I've ever committed to, I always give 110%. I truly believe in the phrase "Go Hard or Go Home" simply because I can easily be replaced. Plain and simple. There are so many others who wanted this opportunity to be a part of this fitness challenge but I was chosen and I deserve to be here. Never once did I take this opportunity for granted. Honestly, Suwanee Magazine couldn't have paired me with a better match than Crux Fitness. Crux is everything your regular gym isn't! You will never get bored working out here. I have never EVER done the same workout twice … I mean EVER! In discussing with the owner, Dan, he calculated the number of days his establishment has been open to determine the number of exercises he has written; one for each day! If that isn't dedication then I don't know what is! If someone takes the time to write hundreds of exercises, you better give it your all in return when you step foot in that gym! Simple!
Well I gave it my all the day I was faced with yet another item on my CAN'T list: running a mile OUTSIDE and even worse, in the cold! At the beginning of this competition, I tested myself by running/walking a mile and completed in approximately 20 minutes. I am happy to report that I completed this mile run test in 11:53, eleven minutes!! Thats almost half the time! It most certainly was very difficult for me. Running in the cold I felt like I had the weakest lungs, but I kept motivating myself saying that I'm no quitter and that I will finish — it was all mental. It took everything in me to push myself. Once again, as I'm pulling into the home stretch, here comes trainer Casey coming to push me to the finish line (after completing her own mile run). #sothankful
I still have so far to go but I am so grateful of these small victories. Thank you Crux Fitness for the continued push WAY outside of my comfort zone!