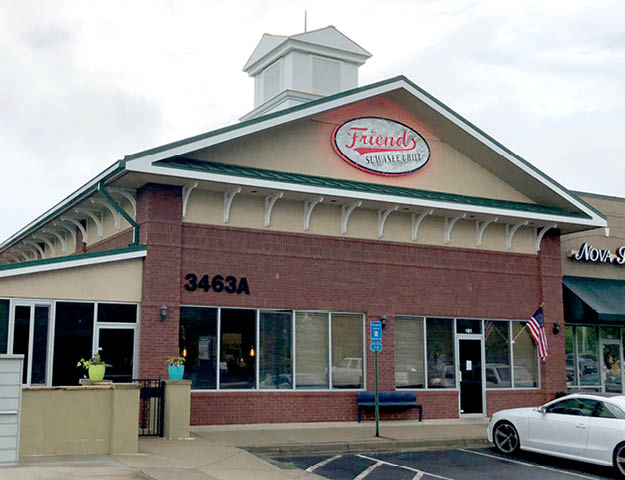 Friends American Grill in Suwanee has officially opened its doors in its new location! Owner and Operator, Ray Stanjevich, says that the new location better fits their customers ' needs. With a bar that fits over 20 bar stools, the space is bigger and a lot more welcoming.
The new location has a little more "funky" interior, and the management brought in local artist and Gwinnett County school teacher, Chad Buice, to paint artwork on the interior and exterior of the building. The restaurant also made sure to move over all of the customized ceiling tiles that were hand-painted by their customers in the original location.
Friends made the move at the end of June and is now located next to IHOP at 3463 Lawrenceville Suwanee Road. The restaurant will keep the menu and prices the same, as well as the hours of operation.