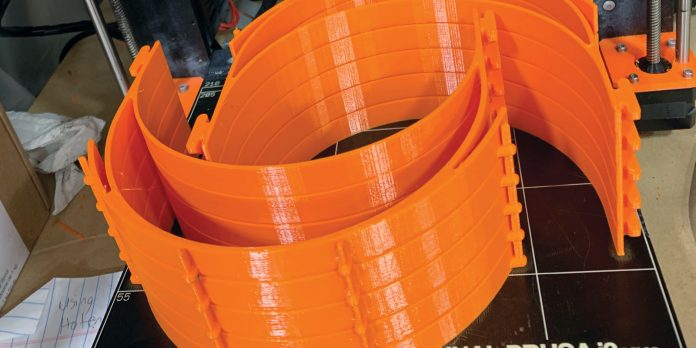 During the pandemic, employees at Geekspace Gwinnett have been creating protective face shields and masks for brave healthcare workers. At the time of printing, the nonprofit makerspace had made more than 2,000 shields for local physician offices, urgent care facilities, and Gwinnett Medical Center. Geekpsace members have donated their time and talent; the organization has received $4,000 in donations for materials, as well as plastic sheeting from The Coca-Cola Co.
"There is a greater need for supplies than we could ever hope to fulfill," said a Geekspace representative. "We will continue this effort for as long as is needed and as materials allow. With more funding, we can increase production and purchase materials to make many more shields and supply more locations."
Visit Geekspace Gwinnett's Facebook page, facebook.com/GeekspaceGwinnett, to learn more about making a financial contribution toward this project.