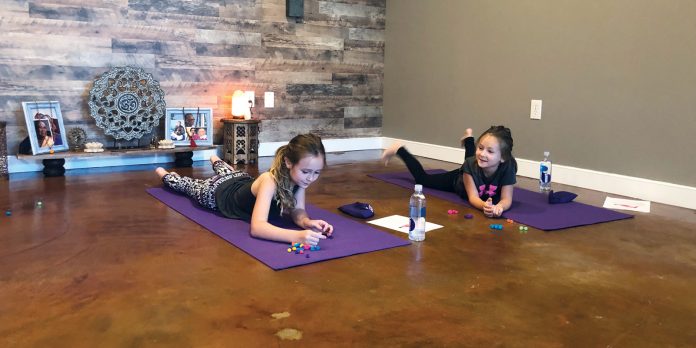 KidsFull Yoga offers 30-minute yoga classes for kids up to 13 years old with the goal to raise more mindful children and help them to adopt good habits at an early age. Due to COVID-19, KidsFull Yoga is currently offering virtual classes with a 10-family limit per session to keep the classes interactive and to ensure kids are getting the full benefits from this program. Each session includes active yoga, relaxation and breathing techniques. KidsFull Yoga ends each class with a yoga game or yoga book.
The founder of KidsFull Yoga, Meric Mizrakli, is a mother of two young children and has been practicing yoga for eight years. Meric is specifically trained and certified to teach yoga to kids and babies. "It is a huge passion of mine to share this beautiful practice with children," Meric says. "We enjoy every moment and you will be amazed how fast they learn about poses and improve their focusing skills. There is a confusion that flexibility is needed to do yoga, but actually it is not. We are discovering our bodies, trying to be more mindful. The nature of this practice is being noncompetitive so it is always good to see the kids while they are relaxing, letting the stress of school/homework/some issues go and they also grow their social skills, too."
For more information, visit their Facebook page: Facebook.com/pg/KidsFullYoga.