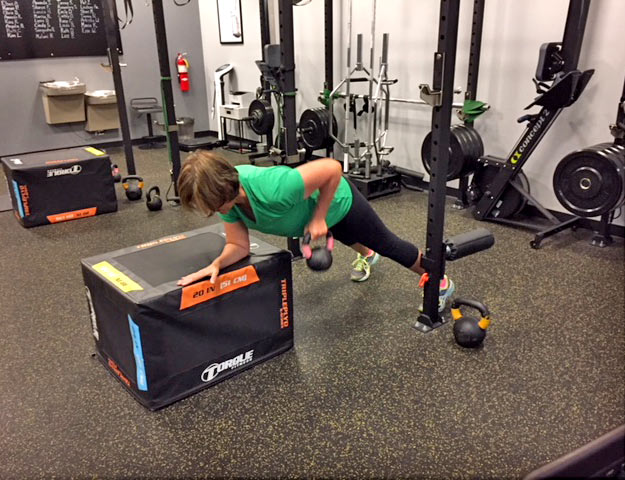 Well, it has finally come to an end! It's hard to believe that it's been 90 days since we started the Suwanee Get Fit challenge. If you had told me in the beginning how much I would have enjoyed it, I probably would've called you a liar! After all, I wasn't sure how much or how long I could really keep this up! But as days turned into weeks, and weeks turned into months I grew to love the changes that I saw in myself and in my fellow competitors. The other contestants all have a story to share too. As I read their stories and spent time with them, they became an inspiration as well. We all had our reasons to be part of this experience and to keep working. The contest may be over but all of us plan to keep working!
After accepting this challenge, I told myself that I could do anything for 90 days. And then after about 60 days I realized that this was more than just a 90 day diet challenge. This needs to become a new lifestyle! Going to exercise, and being mindful of my food choices, and making movement part of my day would be the only way to keep the weight off! Now wait just a dang minute! I thought this was only a 90-day challenge?
For the first time in a very long time, I have the tools and resources to live my best healthy life! Anthony at Alloy Personal Training for Women has been the perfect trainer for me. The workouts are awesome and the support of the ladies who also workout there has been a secret weapon! They inspire me and they have their own stories of inspiration and success. Anthony also offers awesome nutritional information and keeps the entire place positive and real. The Alloy family is definitely a huge plus that I gained from this contest! If if you've been thinking about getting healthy and working out, go see my family at Alloy. They will meet you where you are and take you to amazing places in your fitness journey.
In the last 90 days, amazing things have happened! I've gained muscle that I never knew existed. I can plank and hold it. I have muscles in my arms and legs that I forgot I had! My core seems fit and continues to get stronger. My mind is better. My meals look better and my relationship with sugar is much healthier! I use to need a day to recover after working events and now, I can just keep going! My stamina has improved! On the weekend of March 17, I spent 10 hours on Friday helping set up a beer festival then worked 7 hours the next morning before leaving to play a city championship tennis match (AND WINNING)! Then I came back to the park to help clean up for another 5 hours AND played tennis again on Sunday! The pre-Get Fit Amy would never have been able to do all that!
I want to thank my fellow contestants for inspiring and motivating me. I hope I helped them too. Thanks to Suwanee Magazine, Alloy, my friends and family and to anyone who read a blog along the way. Thanks for helping me feel better, stronger and get to a place where I can say that I finally feel fit and healthy. After surviving cancer, this is the best place I have ever been!