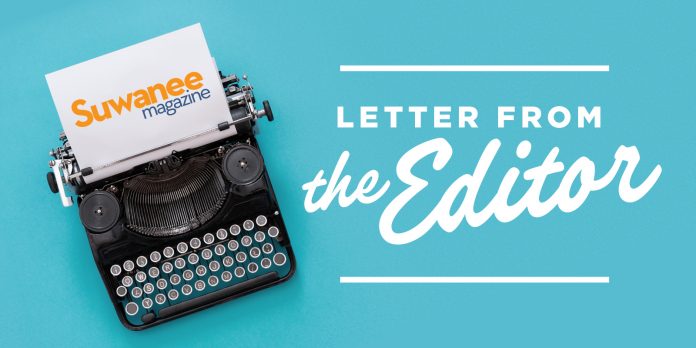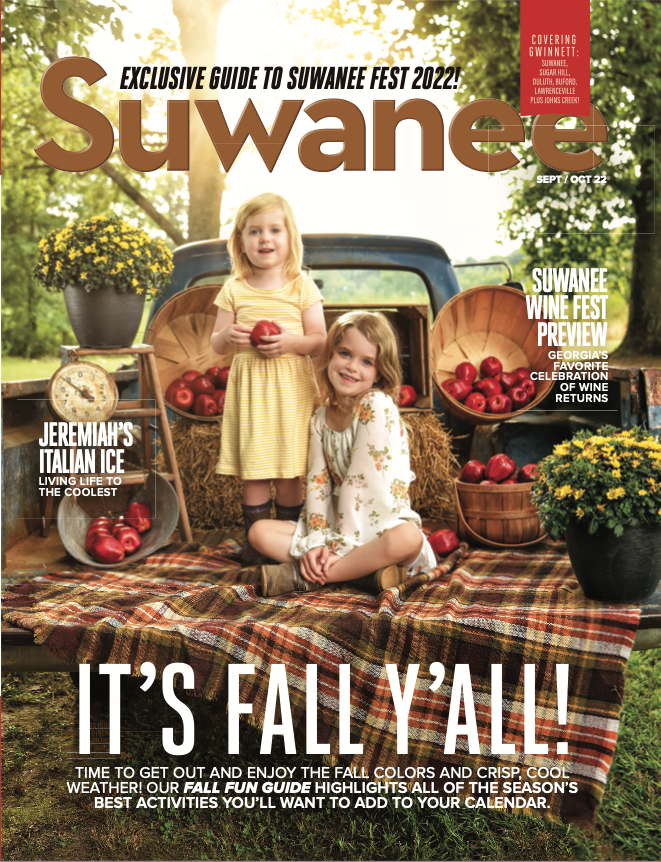 It finally happened. As I stepped out the door this morning I had to pause to enjoy the slight chill in the air — a crisp 71 degrees. The first taste of fall. I stood there, rejoicing in it. After a brutally hot summer, it was just what I needed. I soaked it all in while visions of sweaters, pumpkin carving, and fun fall-time activities danced in my head. "We've almost made it," I thought to myself. "Just hang on a little longer."
I've noticed that as I've gotten older, the change in seasons hits differently. When I was younger, I would balk at the fall decorations lining the shelves in August, when it's still very much summer. Now it's a welcome prelude to the best time of the year (at least in my opinion). I even had to text my husband on a recent grocery trip: "The Halloween candy is out." "Well go ahead and get some," he responded. He gets it. The Halloween candy and fall-themed décor may be a little premature, but so what? Bring on fall — all of it!
Over the last few weeks we've been working hard to put together our fall issue. It's been a joy to research all of the fun activities that are headed our way, such as Suwanee Fest, the annual event that officially puts a period at the end of summer in Suwanee. The beloved festival returns September 17-18 for its 38th year, and this year they're pulling out all of the stops. In fact, it's sure to be out of this world. The spaced-themed two-day event will feature a parade, more than 200 vendors including artists, crafters, and food, as well as a Family Fun Zone with activities for the kiddos. Get all the information about the event in our Suwanee Fest Guide.
Speaking of annual local events, Suwanee Wine Fest returns to Town Center Park on November 5. With more than 150 wines from around the world in tow, the festival embraces the fall aesthetic and really runs with it. We're talking wide-brimmed hats, oversized sweaters, boots — and did we mention the wine?! This year, in addition to the wine samples, vendors, and live music, festival organizers have added grape stomping to the mix, so it's sure to be a fun time. Click here to learn more about what's in store for this year's festival.
Our Fall Fun Guide is like an autumn scavenger hunt: pumpkin patches, haunted houses, corn mazes, carnivals, chili cook-offs, fall festivals, and more. We've highlighted all of the fun activities (family-friendly and adults-only) that you'll want to add to your calendar. And while you're at it, be sure to check out our Fall Bucket List. It's a great list to keep handy and check off as you complete each of the activities with your family. Roast marshmallows for s'mores? Check. Schedule a family photo shoot? Check. Host a tailgate? Double check. Maybe even scout out some of the local filming locations for Netflix's smash hit "Stranger Things"? Don't worry, we've got you covered.
In each issue we make an effort to showcase some amazing local businesses, like Jeremiah's Italian Ice, where owner Vipul Patel has provided delicious Italian ice and gelati to help us cool off throughout the summer (and beyond!). Sugar Hill's Apparition Brewing and Sugar Hill Distillery is part craft brewery, part distillery, and part Euro bistro that is bringing a unique experience to the Shine District. We also spoke to Noel Sesmas to learn more about his family-owned business, Sesmas Tree Service, which has been trimming, pruning, and removing trees for local residential and commercial properties since 2005.
While summer can be fun, I encourage you all to really relish in the fall season. Pick the biggest and best pumpkins. Enjoy the Thanksgiving holiday surrounded by your loved ones. And don't forget to stand in the crisp fall air and savor that fall-time feeling.