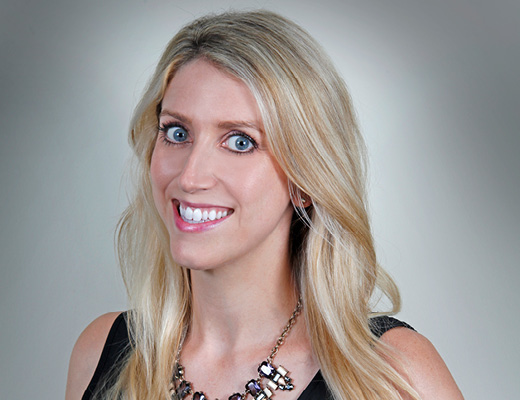 Rachel Pillow
Managing Editor
The March-April issue is one of the most anticipated of the entire year. It marks the return of our annual Summer Camp Guide for kids and the Suwanee Beer Fest Guide for our 21 and older crowd. The Camp Guide has become an annual resource for many Suwanee households when deciding where to send their kids to camp – and that's because whether they are interested in dance, music, horseback riding, computer programming, rock climbing, soccer, baseball, cooking, science, theater, and more – there is a camp for them. We know you want to keep them busy this summer doing something they love, so flip to page 51 to start booking your spots early.
For the 21 and over kids, you'll definitely want to head straight to page 68 to check out everything happening at Suwanee Beer Fest. The event falls on St. Paddy's Day this year, March 17th, and is bound to be the biggest St. Paddy's Party in Gwinnett. We got the inside scoop on what to expect that day, including a ton of new breweries in the lineup and beers you can't easily get anywhere else. Over 350 craft beers, live music, Irish dancers, bagpipe players, food samples, and something called Xtreme Airballs…. count us in! You'll find me inside one of those Xtreme Airball things trying to plow down my coworkers. (Actually, you'll probably find me at the Suwanee Mag Tent – come say hi and bring me a beer.) Be sure to get tickets if you haven't yet at suwaneebeerfest.com.
In this issue you will also find the winner of our annual Cutest Pup Contest. This year the competition was stiff with over 120 entries of adorable fur babies and thousands of votes. But only one could take home the title of Suwanee's Cutest Pup! Flip to page 88 to find out who won! Speaking of competitions, the Suwanee Get Fit Challenge has been really heating up. We have been very inspired watching our six contestants over the past 60 days. They are headed into the third and final month of the competition and have already made radical transformations in their health, fitness, nutrition and overall lifestyles. We hope that you enjoy following along their journeys. Go to page 37 to read about the progress they have made so far, and check out their videos and blog posts at suwaneemagazine.com/getfit.
If you haven't noticed yet, we're really into food around here. And last year, I along with a couple others from the office, had the opportunity to go on Explore Gwinnett's Seoul of the South Korean Food Tour, and it was so worth it! We tried restaurants and foods right here in Gwinnett that I never would have even known existed and now am so glad I do. Explore Gwinnett already has their 2018 tour dates lined up – go to page 64 to learn more about our experience.
I have lived in Gwinnett for six years now and have noticed that each year there are new fun things to do and places to explore. This year Atlanta United FC's reserve team, ATL UTD 2 will play their inaugural season at Coolray Field and we had the chance to interview two star players and the head coach on page 29. We have new breweries popping up in the area, including Good Word Brewing & Public House in downtown Duluth (check out their story on page 77.) We have another awesome beer fest to look forward to on Cinco de Mayo at Coolray Field (see page 35 for more info.) It just seems like there is always something going on and we are very thankful to live in such a vibrant place.
We hope that Suwanee Magazine continues to be a resource for you and your family to learn about all of the wonderful businesses, events and people in our area. We always love hearing your feedback, so please don't hesitate to reach out.
Contact Rachel at [email protected].