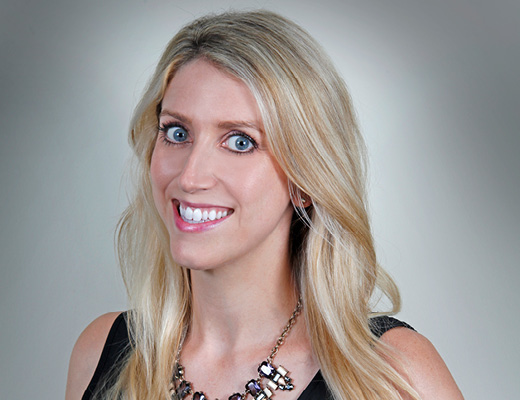 Rachel Pillow
Managing Editor
It is with a heavy heart that I write my final Editor's Letter for Suwanee Magazine. I am moving for an opportunity that seems to be the right choice for this stage of my family's life. But only time will tell! Suwanee has certainly captured my heart and just may eventually pull us back.
I have loved being part of this community for the past five years and have made friendships that I know will last a lifetime. You all know more than anyone how much I have loved my time here. I don't think any other job lends itself to getting to know so many wonderful people. From our readers to our advertisers, to our contest and event sponsors, to all of the people I have gotten to interview, I have been touched by your stories, your passion and your commitment to making Suwanee such a beloved place to live, work and play.
Being Managing Editor of the magazine has given me unique perspective and insight into Suwanee's inner workings….and I like what I see. Suwanee is a community that cares: cares about each other, about making a difference, about supporting local businesses, about the environment, your longterm impact and legacy.
In this issue we announce the winner of the Suwanee Magazine Get Fit Challenge on page 24. For the past 90 days, six contestants gave us their all in a quest to reclaim their health and fitness. The outreach and support that we have seen from our readers and local businesses is just another testament to your character.
We also announce the winner of the Suwanee Magazine Best Father in Suwanee Contest on page 40. We have done Mother's Day contests before, but wanted to do something in honor of Father's Day this year. The heartfelt submissions we received made us so proud of the dads in our community who are raising up our next generation.
Behind every door is an untold story and my favorite thing about Suwanee Magazine is the ability to share those. Local businesses throughout the area are defined by so much more than the products or services they are selling. Maple Street Biscuit Company (page 53) does more to serve the community than just make really good biscuits; and Scofflaw Brewing (page 62) might put on a tough face, but they're giving back in big ways. These are just two examples of the hundreds I have encountered over the years. Each one of you have a unique story and contribute to the community in bigger ways than you even know.
To my colleagues, our readers, advertisers and everyone else who supports Suwanee Magazine – thank you for the best five years of my career thus far and thank you for always being a community that cares. I wish you nothing but continued success!
Contact Rachel at rachel@suwaneemagazine.com.