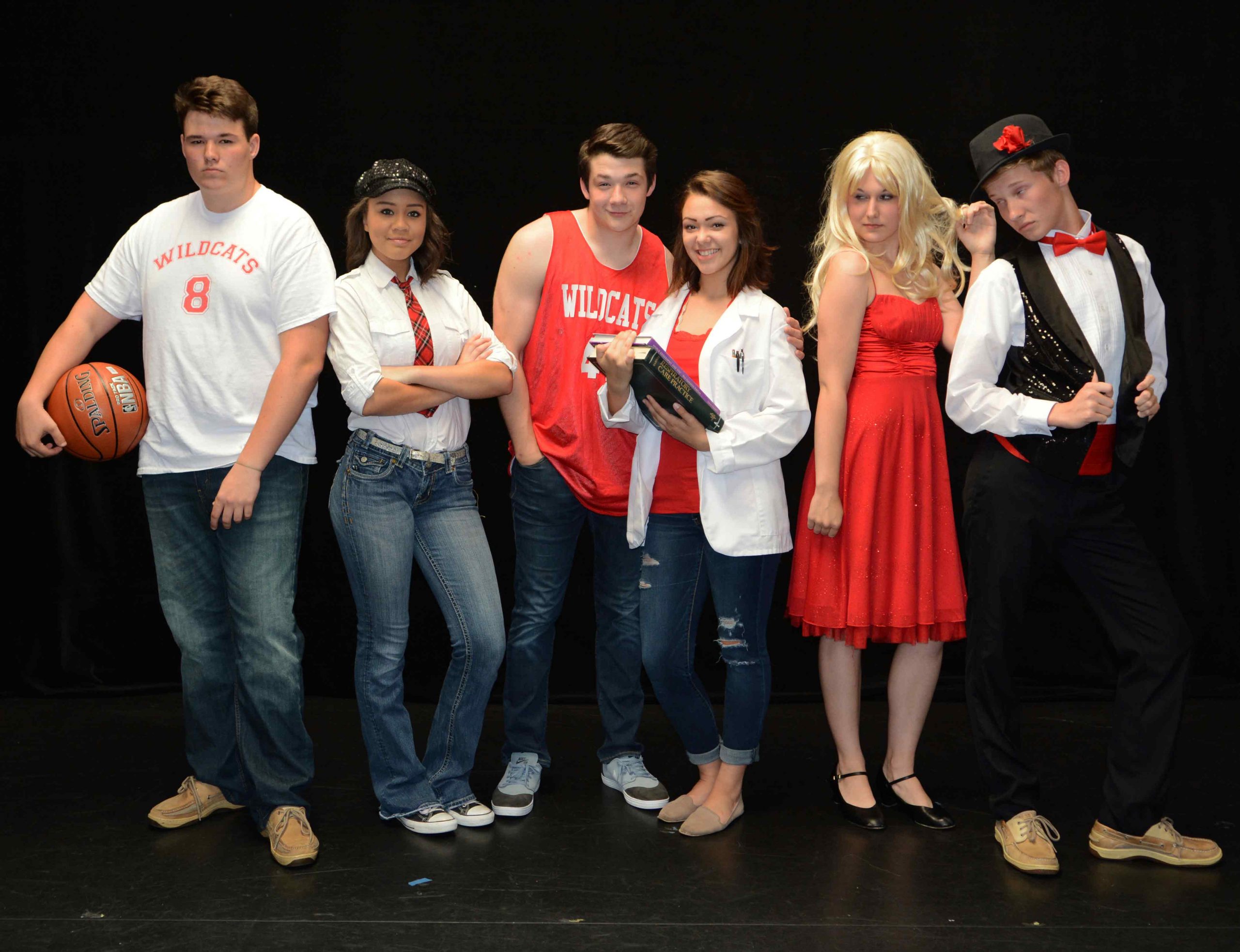 Suwanee Town Center Park will host Disney's HIGH SCHOOL MUSICAL ON STAGE on July 29th and 30th, produced by Suwanee Performing Arts (SPA). The Disney Channel's hit movie HIGH SCHOOL MUSICAL will come to life on stage, starring talented local high school, middle school and home schooled students.
The story is one of dealing with first love, friends and family while balancing
classes and extracurricular activities. The Jocks, Brainiacs, Thespians and Skater Dudes find their cliques and recount their vacations after returning to school after winter break. Basketball team captain and resident jock, Troy (Justin Sterner), discovers that the brainy Gabriella (Jessica Ronco), a girl he met singing karaoke on his ski trip, has just enrolled at East High. They cause an upheaval when they decide to audition for the high school musical that is being led by Ms. Darbus (2007 HSM alum Abbi Capri).
Although many students resent the threat posed to the "status quo" – especially drama queen Sharpay (Madison Warlick) and her brother Ryan (Alex Brown) – Troy and Gabriella's alliance might just open the door for others to shine as well.
SPA is also producing BORED GAMES, a fun-filled, original, one-act musical written by Founders Berneta Bock Davis, Patricia Etherton, Elisa Etherton and Teresa Khan. The story takes us back to the lazy summer days of 1976, when during summer break, a group of kids gather on the playground. Bored with board games, they take a crack at breaking a world record, but become discouraged after several failed attempts. Ultimately Chris, the kind of kid that nobody notices, is revealed to possess a very special talent, and the group learns that you cannot judge a book by its cover.
Admission to the shows is free, but plan to arrive early to claim seats on the lawn and dine at local restaurants. Reserved premium seating and tables for Corporate and Patron Sponsors or general admission "sitting-room-only" space near the front of the stage is available for a tax-deductible donation to SPA. For more information, visit SuwaneePerformingArts.org or call 678-482-6333.