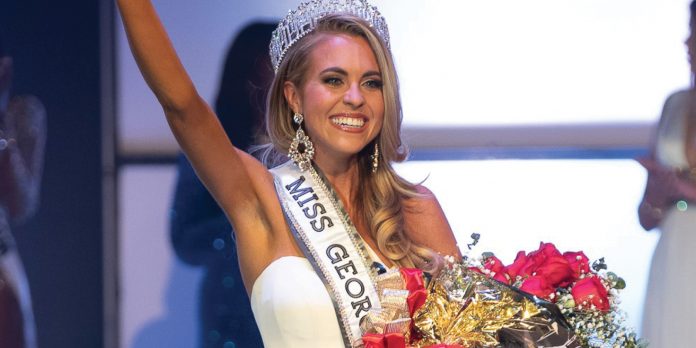 Thirty-seven young women from all across the state of Georgia competed for the title of Miss Georgia USA held in McDonough on Feb 26, 2022. Holly Haynes, a Sugar Hill native, will now advance to Miss USA later this year to represent Georgia. Haynes has a strong pageantry background having competed previously in the Miss University of Georgia, Miss Cobb County (2020 winner) and Miss America Organization.
Haynes plans to use scholarship money earned through the Miss America Organization to earn an MBA from Emory University and help her reach her goal to become the CEO of a sustainable fashion company that focuses on STEM education and philanthropic efforts.
Being a public figure, Haynes uses her platform to push her message of "I Am Enough," promoting self esteem to young adults and teens through her #IAmEnough Program.