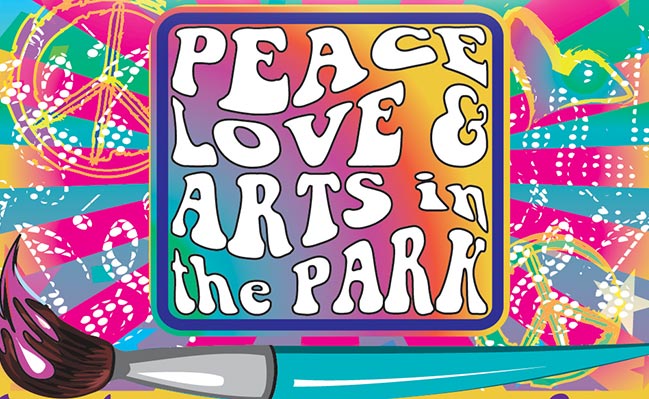 What's more fun than peace, love, and art? It's the 2014 Peace, Love, and Arts in the Park… a day filled with art, 1970s music, food, fun, and more! Arts in the Park will take place from 11 a.m. to 6 p.m., May 17 at Town Center Park and will feature an artist market, chalk-walk competition, talented performers, writers, music, and food.
The chalk-walk contest is a juried event for children and adults. There will also be a professional sidewalk artist creating a 3-D chalk design. Food trucks will roll into the park bringing in some delicious fare, and new for this year's event is a community art tent for children.
This year will be the Fifth Annual Arts in the Park event held by the North Gwinnett Arts Association in conjunction with the city of Suwanee.
The NGAA is a nonprofit organization that was created in 2009 to bring together artists and art lovers to share their love of the arts through knowledge, skills, and friendships. The group raises money through events such as Arts in the Park and community art activities to fund student scholarships, and the organization is planning to award two $1,500 scholarships in May. The city of Suwanee has been very supportive of community arts and the various programs and events in and around the community.
Vickie Johnson, president of the NGAA, said they appreciate the support and patronage of the community as the organization strives to continue to bring meaningful art-based education and fun to Suwanee.
"Art inspires, expresses the heart, and motivates and this is what Suwanee embraces through the support the arts receive in this community," Johnson said. "I always feel a sense of hope for our generation and those to come whenever I look at the emphasis placed on the arts in Suwanee – we truly are the 'creative' community!"
For more information about Arts in the Park, visit the event website suwaneeartsinthepark.com. ■