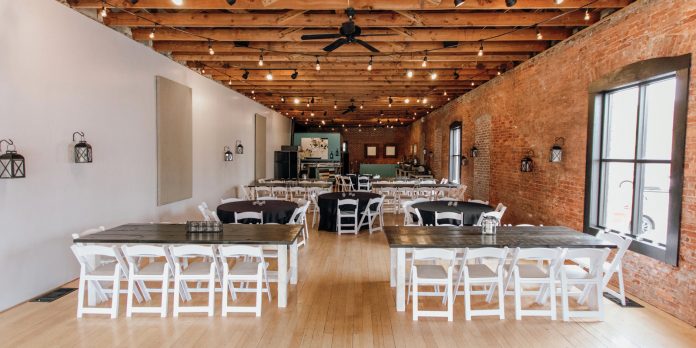 Planning a party, private event or business gathering to celebrate a special milestone? Be sure to check out Room 99, an elegant new event space available in Downtown Historic Buford.
Laurie Attaway, former owner of the legendary local restaurant Aqua Terra Bistro, is excited about her new adventure that will be the perfect spot for parties, birthdays, receptions, seminars and more. Featuring exposed brick walls, beautiful bamboo floors and flexible seating options, Room 99 is the perfect canvas to be personalized with flowers and other décor for your event.
Laurie's partner in this private event space, Brian Legault, former Executive Chef of Aqua Terra Bistro, has crafted a wide-ranging catering menu ranging from charcuterie boards to full buffet dinners. Whether you're looking for down home comfort or high-end elegance, Room 99 offers customizable menus for every style of event from Southern Comfort to Little Italy, Tex-Mex and everything in between.
With a deep list of boutique wines and craft beers served by an experienced party staff, the team will take care of your attendees while you simply enjoy your event. Conveniently located to the new parking garage in Downtown Buford, Room 99 is built to simplify every step of your party planning.
Visit Room99Events.com and their social media for a calendar of live music events. Come enjoy some tunes by talented local musicians while you relax in this gorgeous new event space. For more information, visit Room99Events.com or call 470- 252-6913.