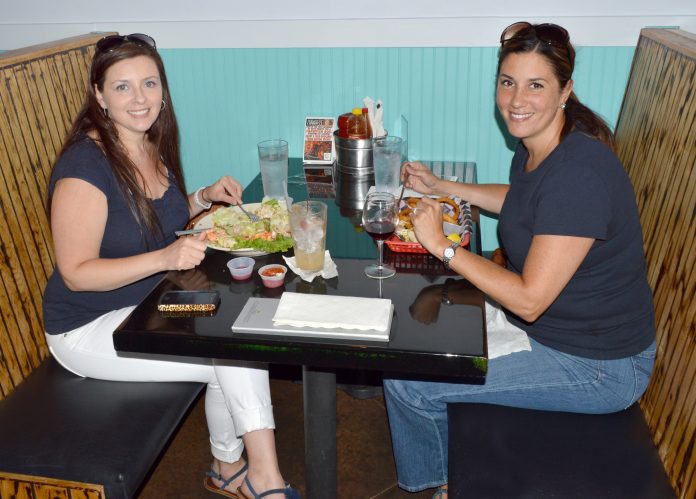 Gulf Coast Grill's laid-back environment provides an opportunity for patrons to stop and relax, like a mini-vacation as the restaurant's décor transports diners to a beachfront boardwalk. The patio is the perfect place to hang out on a warm summer evening to dine al-fresco, and for diners with a competitive spirit, they can even participate in a game of cornhole.
"We want this to be a place to get away from the hustle and bustle of life," Deschaine said. "This is conveyed from the moment the door is opened for you by our host staff to the server taking your order and the kitchen staff making your meal. The lifeguard shirts they wear say it all – "Sit back, relax – We got this.'"
The atmosphere of the restaurant is made complete by the special activities it holds: trivia on Thursdays, live music on Friday and Saturday nights, and a crawfish boil on the first Saturday of each month. There is also an entertainment room to keep kids occupied while families wait to be seated, or while mom and dad have a little alone time as they finish their meal.
Deschaine said the reception from the community has been enthusiastic.
"We have been blessed to be welcomed into the Suwanee community and they have been truly supportive," he said. "We have many guests that we enjoy seeing every week. They have become our friends and an extension of our Gulf Coast family."
Gulf Coast Grill is located on Lawrenceville-Suwanee Road, near Satellite Blvd. For more information, visit www.gulfcoastgrillsuwanee.com.