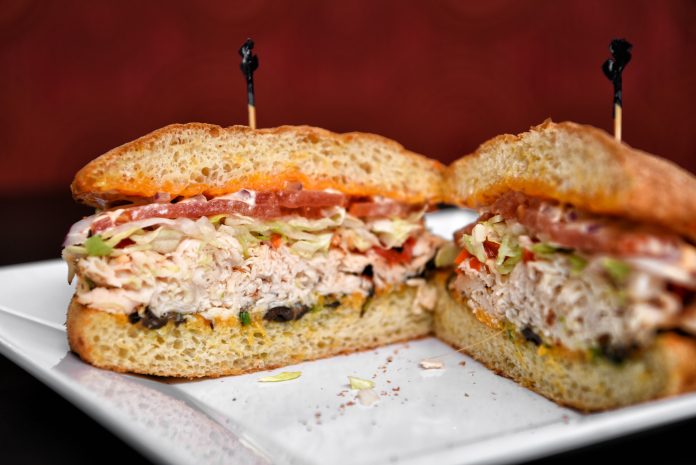 Suwanee's Schlotzsky's Deli breaks the franchise mold by serving great-tasting sandwiches, pizzas and flatbreads in a family environment.
By Jaya Lord | Photos by Karl Lamb
Located at a bustling intersection of Lawrenceville- Suwanee Road in Suwanee, Schlotzsky's Deli stands out from its competitors for reasons that go beyond its great-tasting food. The co-owners, Rutesh and Girish Shah, are a brother duo who have worked hard to make their franchise feel more like a family-owned mom-and-pop shop.
When stepping foot inside the restaurant you will most likely see Rutesh or Girish, or maybe both! One thing is certain, you will be served like you are a part of their family.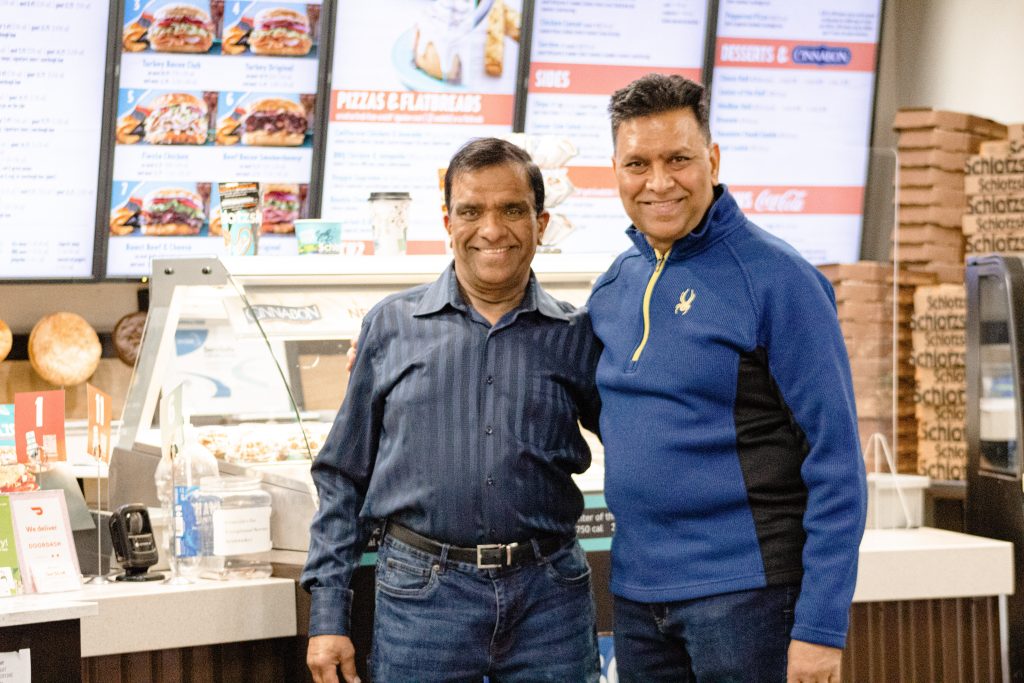 "I love the Suwanee community! The people that we serve in this community are great," Rutesh says. "They are good people who we have enjoyed getting to know."
The Shahs are active members of the Suwanee community and often sponsor local youth sports teams. Their generosity is genuine and can be felt not only by their customers but by their employees as well.
"I have the greatest people working for me. Most of my staff has been with us since day one," Rutesh says. "They are family to us and we treat them like they are."
During the Covid-19 pandemic, workers in the food industry endured a massive financial hit — hours were cut, people were let go, and some restaurants had to completely dissolve. Although their restaurant took a financial hit, the Shahs kept all their employees and never cut hours or salaries.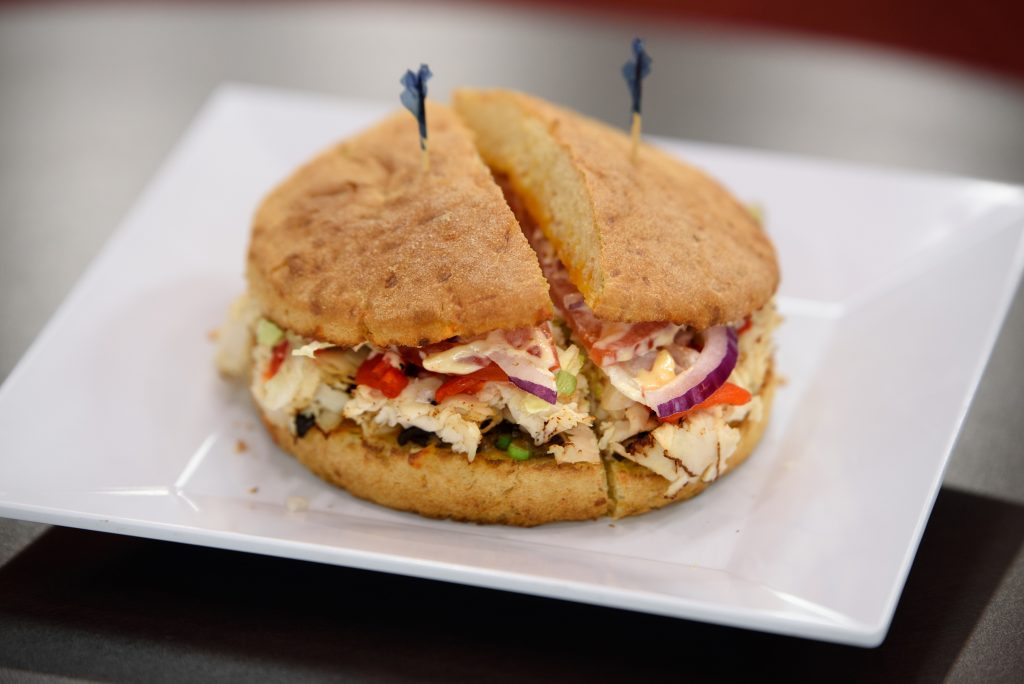 Explore the Menu
Suwanee's local Schlotzsky's Deli has served comfort food that gives each customer a "mouthful of flavor" since 2013. The chain identifies as deliberate food instead of fast food because they offer fresh-from- scratch baked bread, fresh vegetables, quality meat, and gluten-free options. The menu offers a wide selection of soups, salads, sandwiches, pizzas and flatbreads, and the world- renowned CinnabonT.M The restaurant has both a drive-through and inside dining. The cozy dining room features open space with plenty of seating and inviting colors where families can enjoy lunch, dinner, or a midday snack.
Those looking for lighter fare should try one of Schlotzsky's fresh tossed salads or savory soups. Here at Suwanee Magazine, our go-to orders are the turkey avocado cobb salad and tomato basil soup. The turkey avocado cobb salad is made with mixed field greens and romaine, roasted turkey, bacon, goat cheese, avocado, egg, and so much more. This refreshing salad can be perfectly paired with the tomato basil soup, which is made with fresh, ripe tomatoes, basil, and onions blended into a smooth, creamy soup that's topped with basil and parmesan cheese. You can easily enjoy this combination with the Pick Two offer, where you can mix and match any pair of entrées.
Those looking for a more filling meal should try a flavor- packed sandwich or gourmet pizza/flatbread. One of our fan- favorite pizzas is the California chicken pizza. Customers can choose to enjoy it on a sourdough crust or artisan flatbread, topped with hand-carved chicken, bacon, mozzerella and cheddar cheeses, roasted red peppers, avocado, and chipotle mayo. Gluten-free crusts are available and highly delicious!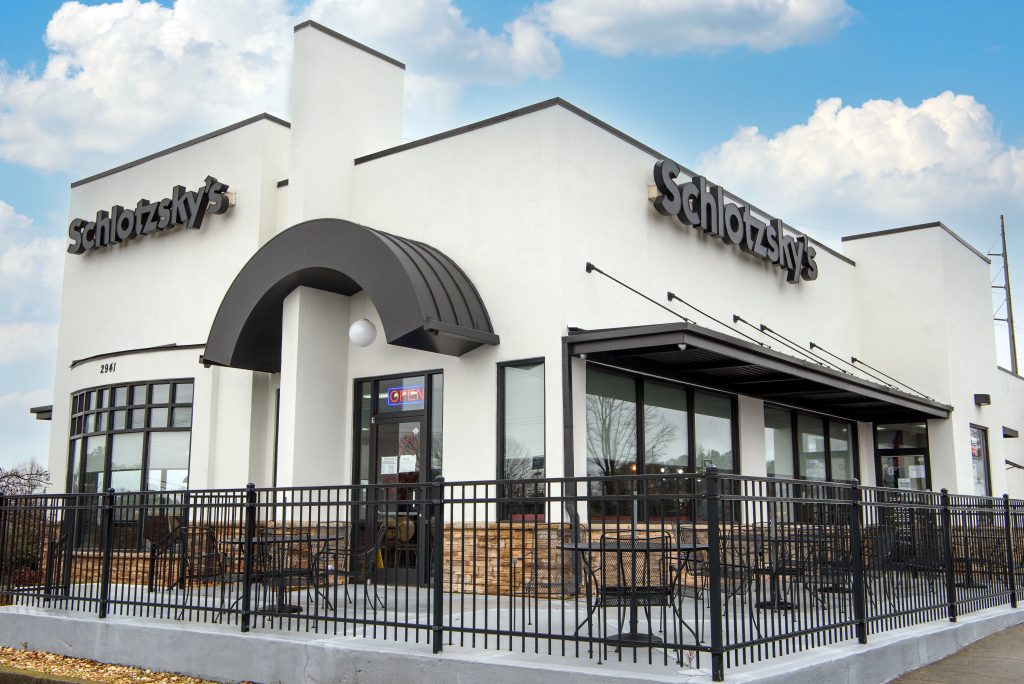 A pro tip when eating at Schlotzsky's: Always save room for dessert. Schlotzsky's has several dessert options including fresh brownies, chocolate chip cookies, sugar cookies and, of course, CinnabonT.M It's a difficult decision choosing just one dessert but we can't write this without talking about Cinnabon's Center of the RollT.M The Center of the RollTM is just that, the center of a cinnamon roll, which is undoubtedly the best part. It's the ooey-gooey,TM warm center that is the perfect ending to your meal.
When asked what the most rewarding aspect of owning Schlotzsky's Deli is, Rutesh refers back to the Suwanee community. "Being able to offer quick, healthier options to good people feels great," he says. "Suwanee is a great place to own a business."
Schlotzsky's Deli is located at 2941 Lawrenceville- Suwanee Road in Suwanee. The drive- through is open Monday-Sunday from 11 a.m.-8 p.m. Dine-in is open from 11 a.m.-4 p.m. For more information and to order your meal online, visit Schlotzskys.com.