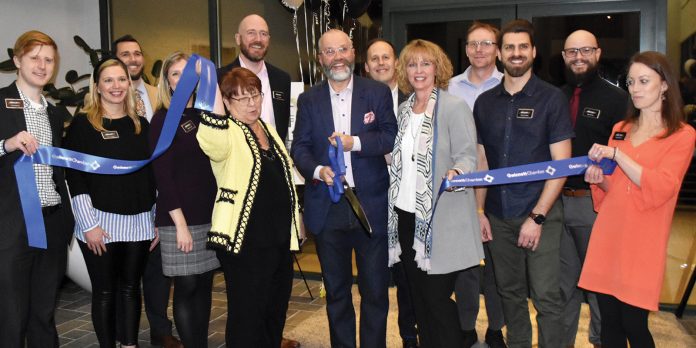 Rocket IT's 25th anniversary and new headquarters unveiling, members of the metro Atlanta community joined Rocket IT team members at their new Suwanee location to celebrate this momentous achievement on January 30, 2020. Highlighting the significance of these accomplishments, congratulatory speeches were provided by Chairwoman Charlotte Nash, Gwinnett County Board of Commissioners, and Jeremie Kubicek, CEO and Co-Founder of GiANT Worldwide.
Founded in 1995 by the organization's CEO, Matt Hyatt, Rocket IT's origins were the result of a lifelong dream and a passion for entrepreneurship. But despite beginning as a one-person operation in the desktop building and sales industry, Hyatt quickly innovated the company's services to facilitate the ever-changing needs of the community it served. Today, Rocket IT is home to more than 25 team members, offering businesses the technology-based strategy, security and support needed to thrive. And while the organization has relocated within Gwinnett County over the course of 25 years, Hyatt's recent procurement of the organization's Suwanee location reaffirms that Rocket IT is here to stay.
For more information about RocketIT, visit RocketIT.com.