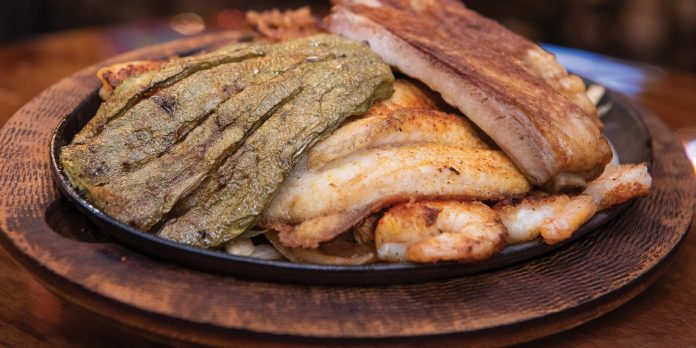 Since opening in March 2021, Rodeo Mexican Restaurant & Grill has been serving up a delicious combination of traditional Tex-Mex and authentic Mexican cuisine for hungry Suwanee diners.
By Alicia Carter | Photos by Karl Lamb
Since opening its doors in March 2021, Rodeo Mexican Restaurant & Grill is already gaining repeat customers with its combination of traditional Tex- Mex and authentic Mexican cuisine. Located off of Satellite Boulevard in the same shopping center as Walmart, the former Wild Wings Café location has been completely remodeled. The space has been opened up into one large dining room featuring plenty of seating, including booths, high tops, and long tables perfect for larger parties. The dark wood U-shaped bar anchors the room, with the bartender busy mixing up margaritas for the hungry dinner crowd. Large ornate light fixtures mimic the arms of a colorful blown-glass octopus outstretched overhead. It's really remarkable what they've done with the space — revamping it from a low-lit, wing-slinging sports bar to a family-friendly spot with southwestern flair. The horse saddle bar stools at the high top tables are a nice touch, too. Don't worry, there are still plenty of TVs spread around the dining room to keep tabs on the game while the family shares a large bowl of queso or guacamole (more on that later).
One holdover from the former tenant is the excellent outdoor covered patio. With an outdoor bar, table-top seating and plenty of flatscreens, it's a great escape for an adults-only crowd to watch the game or explore the restaurant's drink menu. There's even a true outdoor patio area with umbrella- covered seating and mini table-top fire pits that would make an ideal setting on a pleasant evening. Rodeo truly seems to have the best of both worlds with the more traditional restaurant setting inside and the bar-like atmosphere outside. The restaurant also hosts live music and events like trivia, making it the perfect spot to gather with friends for a fun night out.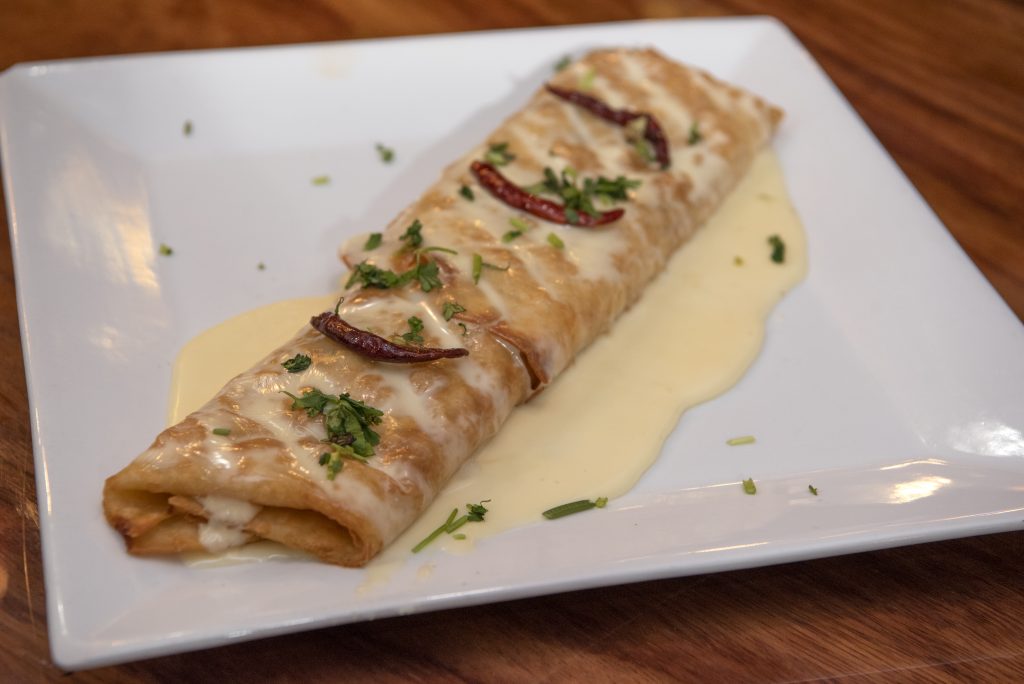 EXPLORE THE MENU
The best way to start your meal at Rodeo is by ordering a round of Cowboy Margaritas, made with Jimador Reposado 100% Agave and a splash of Mezcal Monte Alban and Grand Marnier liqueur. "Our margaritas set us apart because we use both tequila and mezcal," says General Manager Jose Montes. The margarita menu has to be one of the largest in the city, with two pages in their drink menu dedicated to them — one page for "specialty" margaritas, like the pomegranate margarita, presidente, and Skinny Girl, and another for their "premium" margaritas, where patrons will find the Cowboy.
Don't miss out on the fresh guacamole as another tasty way to start your meal, which is prepared tableside and large enough to please the entire table. Featuring fresh avocado, chunks of onion, tomatoes, serranos and cilantro, it's definitely some of the best in town.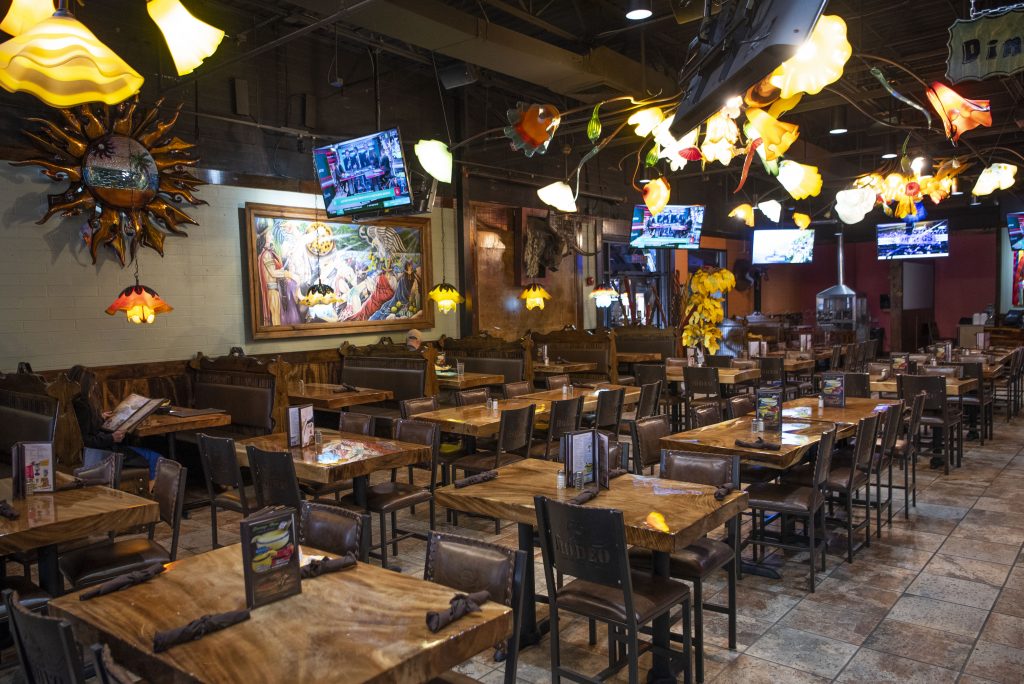 Montes says that Rodeo only uses the best quality meat, which is evident in standout dishes like the fajitas or Mary Tierra, featuring a hearty assortment of proteins including grilled tilapia, jumbo shrimp, pork ribs, grilled steak, chorizo and chicken served alongside a grilled cactus. "It's like surf and turf, but better," Montes says.
Other popular dishes include Angel's Plate, featuring a fried flour tortilla filled with grilled chicken, steak, shrimp, chorizo and onions topped with a delicious cheese sauce. Alondra's Plate is served with chicken breast, mushrooms and onions covered with cheese dip and served alongside steamed vegetables and rice.
Rodeo Mexican Restaurant & Grill is a welcomed addition to Suwanee's dining scene. With an extensive menu of Tex-Mex favorites and traditional Mexican fare, everyone at the table is sure to find something they love. When asked what sets Rodeo apart from other restaurants in the area, Montes notes that their service truly is the key to their success. "Come give us a try," he says. "You won't be disappointed."
Rodeo Mexican Restaurant & Grill is located at 3265 Lawrenceville-Suwanee Road in Suwanee. For more information, call 470-589-1866.