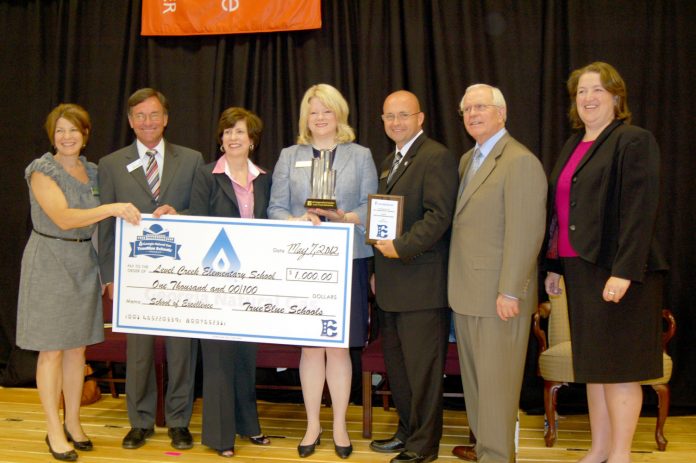 Riverside Elementary Holds Career Week!
Career Day at North Gwinnett Middle School
On May 15, Tana Suggs, writer and editor at Suwanee Magazine, along with several other professionals in and around the community, had the honor and the privilege to speak to NGMS students about their respective professions for Career Day.
Level Creek receives School of Excellence Award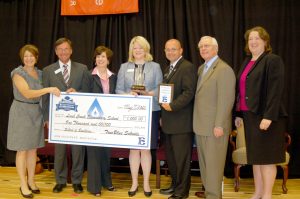 Level Creek Elementary School recieved the 2011 School of Excellence award from Superindendent Barge and Georgia Natural Gas on May 7. The school received a plaque, certificate and a $1,000 check to be used however they wish. United Healthcare also presented the teachers with a free massage day.
Operation Safety Day at Level Creek Elementary
On May 12, Level Creek Elementary held their Operation Safety Day. This special event was sponsored by the United States Secret Service and provided the opportunity for a student's picture and finger printing to be compiled in a safety document for parent/guardian use only.
Other law enforcement agencies were also present to teach the students about their roles in protecting the safety of our country, state and community. On Operation Safety Day, Level Creek ES was honored to have over 100 agents and officers make presentations to the students from the Federal Bureau of Investigation (FBI), Bureau of Alcohol, Tobacco and Firearms (ATF), Georgia Bureau of Investigation (GBI), the United States Postal Service, the Gwinnett County Police Department, the Gwinnett County Public Schools Police Department, and the Suwanee Police and Fire Departments.