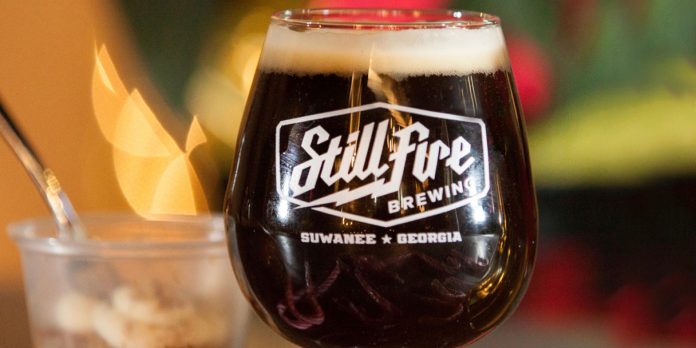 Suwanee Brewery brings home two bronze medals at the 2020 U.S. Open Beer Championship.
Suwanee's StillFire Brewing has been racking up the awards in its first year of being open. From bringing home three medals in the 2019 Can Can Awards and placing second at the 2020 Atlanta Cask Ale tasting to winning a bronze medal for its Orange Diva at the Great American Beer Festival, the brewery has really been making a splash in the craft beer industry. Now, the team can add "U.S. Open Bronze Medal Winner" to its resume.
StillFire was one of 13 Georgia-based breweries to win medals in this year's U.S. Open Beer Championship. The brewery first received a bronze medal in the British Imperial Stout category for its Black Mask. Clocking in a 10.9% ABV, this beer's high gravity is masked by delicious hints of chocolate and vanilla. But the excitement didn't stop there, the team also took home a second bronze medal in the Belgian Quadruple category for its 12% Days of Christmas. At 12% ABV, this beer features an incredibly complex aroma of sweet alcohol, light pepper and clove with rich dark fruits of plum, raisin and black currant.
Breweries from Luxembourg to Louisiana sent in more than 6,000 beers representing over 140 different styles for the 2020 U.S. Open Beer Championship. This competition is the only one to include beers from professional breweries and beers from gold medal winners from the National AHA Homebrew Competition.
To see the full list of medalists, visit USOpenBeer.com.