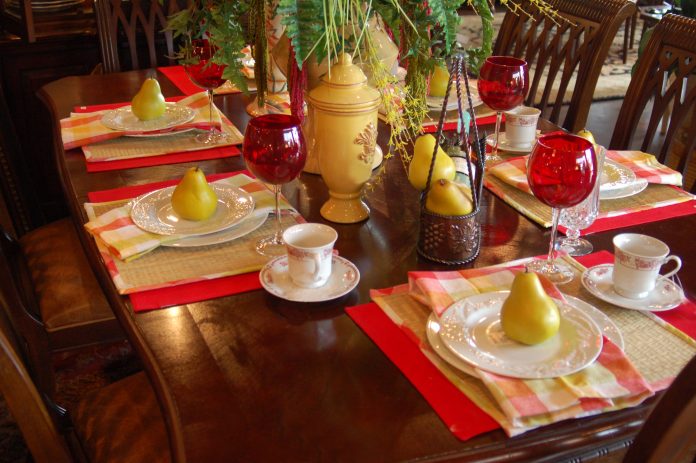 BY: Robin Burns, owner of The Perfect Piece
Design Tips From Suwanee Decorating Professionals
The flowers of spring have bloomed and summer is on its way!
While many people have completed their "spring cleaning" efforts by now, the rest of us took time to smell the spring flowers, and are perhaps, just getting started. Fortunately, summer is still a great time to start those cleaning efforts in order to make room and get inspired for new décor in your home.
Hot trends this season include bold splashes of yellow, green and orange mixed with minimalistic, sleek furniture design that will carry into the future. Fashion design trends follow suit with the continued 2011 color blocking combined with geometric patterns, floral prints and a twist on animal prints.
Oftentimes, keeping up with new trends each season is nearly impossible, especially in a shaky economy. However, there is a way to add a few trendy items to update your décor without breaking the bank AND allowing you to make money at the same time. Welcome to the world of consignment shopping!
Once upon a time, consignment stores were thought of as old, musty junk stores, but now that notion is a thing of the past. Today's consignment shops are beautifully decorated boutiques offering top name brand fashion as well as high-end furniture and accessories for 50-75 percent off retail. And who wouldn't love those savings?
For those who are not familiar with the consignment concept, clients bring in clothing, furniture or home accessories to be sold by a consignment store. The client becomes a consignor, and when a consigned piece is sold, the consignor receives a percentage of the sale and the store receives a percentage.
In today's tough economic times, more and more people are downsizing and eliminating excess, which means many consigned items have barely been worn or used. So whether you love keeping up with the latest trends, you want a little fashion update or you just want to make some money, it's a win-win scenario. You can consign furniture, home accessories, clothing, shoes and purses for guilt-free money to put toward those new splurges!
If you are interested in consigning, each consignment store has its own set of rules for accepting consignment items as well as different clientele markets, so don't be offended if a store can't accept some of your items. You may want to call ahead to see which items are being accepted as well as if an appointment is necessary. To see a partial list of consignment stores in the Atlanta area, go to www.atlantaconsignmentstores.com.
So even though spring has sprung its final blooms, and you haven't done your "spring cleaning," have no fear. You can get excited about the money you will make and your new splurges once you finish that "summer cleaning."