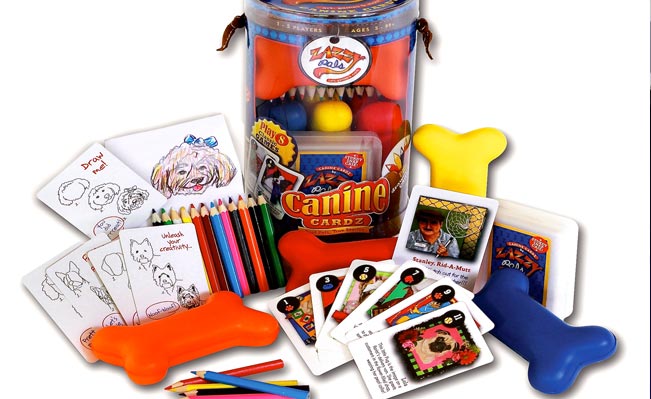 Zazzy Pals is the newest company to make a splash in the children's game industry. The award-winning game is called Canine Cardz, an 8-in-1 children's dog-themed-card game. Each card is based on a real-life dog (most of them rescue dogs) and features their true story.
Suwanee resident, Randy Bieniek is the Creator and Founder of Zazzy Pals. Bieniek worked with children as a school psychologist for more than 20 years and wanted to create a unique line of fun games and products for children based on her pet art. "After my elderly dog, Chelsea, passed away, I painted her portrait and experienced an eureka moment. I realized I could commemorate her and many of the wonderful pets I have met by sharing them and their true stories," said Bieniek.
Canine Cardz was awarded with the notable 2014 Game of the Year award, by Creative Child Magazine. Each game will now display the 2014 Creative Child Game of the Year logo, which designates Canine Cardz as a premier educational game for kids that reinforces reading, fine motor skills, memory, color, recognition, matching, and visual discrimination.
The game is currently available for purchase online or at Pooch N Paws in Suwanee Town Center Park. To find out more information on Zazzy Pals or Canine Cardz please visit zazzypals.com.