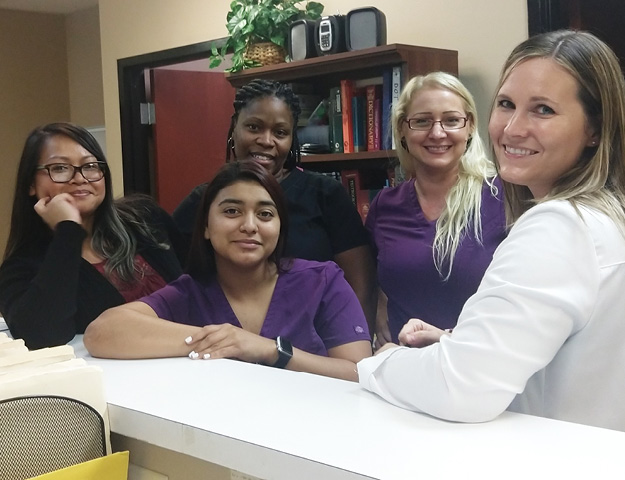 Suwanee Family Physicians, owned and operated by Dr. John Y. Shih and Nina Shih, is starting its 20th year in practice in Suwanee. When Dr. Shih was just 6 years old he knew he wanted to be a doctor and by high school he knew he wanted to go to medical school. "I feel lucky and grateful that I am practicing in a profession that I love in a community that I love." Suwanee Family Physicians is unique by design and is a true family practice. "We talk details all the time," says Nina, Dr. Shih's wife and office manager. Pictures of their daughter can be found all over the office from infancy to high school graduation.
Dr. Shih is board certified in both Family Medicine and Obesity Medicine, focusing on prevention and caring for acute and chronic illnesses. He is on staff at both Emory Johns Creek and Gwinnett hospitals. Suwanee Family Physicians offers extended hours after 7 p.m. during the week and on Saturdays, too. "I know my patients live busy lives, so by offering after hours and weekend appointments they save the huge urgent care copay. They just have their family medicine copay which is much, much lower. It's a win-win. Urgent care services without the urgent care copay!" This allows him to maintain continuity of care and he gets to know his patients' special circumstances. You won't be a stranger or just a number with Dr. Shih. Many of his patients have been with him since the doors opened. "And I have the most caring and friendly staff. They always go out of their way to help the patient. It's just what they do."
If you are looking for a practice that is centered on its patients and still answers the phone when you call, Suwanee Family Physicians is the right place for you.
Suwanee Family Physicians is located at 960 Peachtree Industrial Blvd. For more information call 770-831-8191 or visit SuwaneeDoctor.com.