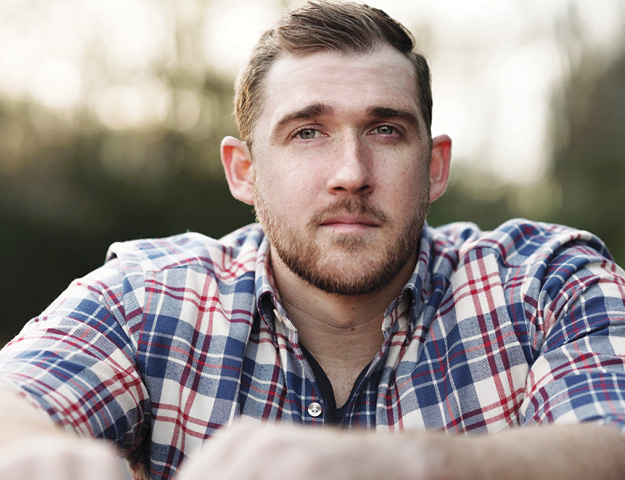 Catching up with some of our favorite people (and a horse!) who have graced the cover of Suwanee Magazine over the years.
By: Lizzy Kidney, Angela Veugeler and Alicia Carter
It's hard to believe that we're celebrating 10 years with this issue. Suwanee Magazine made its debut with the November/December issue in 2010 with Kyle Maynard gracing the cover (more on him in a minute). With the delivery of that first issue, we set out on our mission to not only become a local guide to all of the events and news around Suwanee and Gwinnett County, but to also become a source of inspiration by telling the stories of the people, places and things that make our community so special.
We're so lucky to have had many people grace our cover over the years. So in celebration of our big 1-0, we decided to catch up with some of our favorite former cover models to find out what they've been up to since they made their Suwanee Magazine debut. We caught up with Andy Velo, who has gone on to take the country music world by storm; Matty B, who continues to rake in YouTube subscribers nearly 10 years after his Suwanee Magazine cover; Javon "Wanna" Walton, who can now add television star to his long list of accomplishments; and others who have shared their stories with our readers.
We hope you enjoy this trip down memory lane, which also acts as a celebration of not only 10 years for our magazine, but also of the success that some of our favorite locals have seen over the years. It's a testament to the heart, drive and passion of our community, and we're excited to see what other success stories we'll be able to share over the next 10 years.
Andy Velo
July/Aug 2011
Since gracing our cover in 2011, Andy Velo (pictured above) has gone on to take the country music scene by storm. He relocated to Nashville back in 2014, gained a loyal fan base, and his video for "Half- Truths & Other Lies" was recently the No. 1 video on CMT for two straight weeks.
"It's been a long road for sure and I'm a blessed man to be able to create music that evokes emotion and experiences," Velo says. "I've had many people help me along the way and the town of Suwanee will always be the place where the roots of my dreams took to the ground. I've been able to release 24 songs, play across the country, and share stages with people who at the time only seemed like a dream."
Velo is finishing 2019 on a high note as he heads off to play international shows this winter and will round out December with a trip back to the studio. "The cool part is, we are just getting started," he says. "That feeling of having people come to my shows wearing my T-shirts and singing along to my songs is a high that I will never get over."
Andy Velo fans can find his music on Apple Music, Spotify, Amazon, or join him at any of his live shows. To continue following along with his success, visit AndyVelo.com or follow him on Facebook, Instagram and Twitter.
---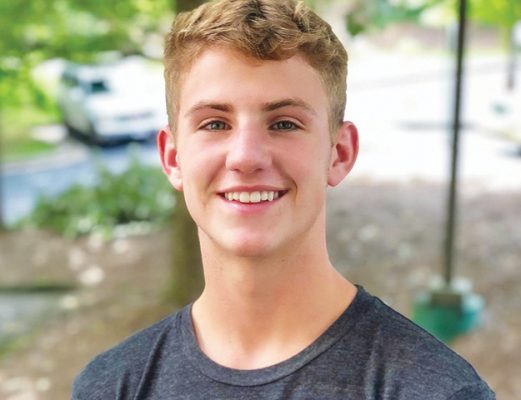 Matty B
May/June 2014
Suwanee native Matty B rose to fame in 2010 for the remix videos he posted to YouTube. The aspiring rapper became wildly popular, and even earned a spot on BillBoard's 2013 Top 21 under 21 list alongside big names like Justin Bieber, Miley Cyrus and One Direction. Matty B caught the attention of "Entertainment Tonight", NBC's "Today Show," Fox 5 News and of course, Suwanee Magazine. The young superstar graced our cover back in May 2014. "Living in Suwanee and filming so many music videos throughout my childhood here made being on the cover of Suwanee Magazine extra special to me," he says. "Since my appearance, I have gone from 7.7 million YouTube followers to now having 12.6 million."
In 2015, he stopped recording and releasing cover songs and has since released more than 30 original songs and accompanying music videos. He's toured all over the United States and has continued to gain popularity with fans all over the world. 2019 has been a great year for new music, as Matty B released the video for "Monster," which is about the struggles we face to make the right decision no matter what pressure we are under, and "Story of Our Lives" with his little sister Sarah Grace that addresses how we are all beautiful, perfect and unique on the inside and not measured by the outward appearance or the pressure to measure up on social media.
Although he has been in the spotlight for a while, Matty B tries to live a normal life. He attends high school and is actively involved in his school's football and lacrosse teams. When asked his advice to rising artists, he says it is important to "stay true to who you are and be authentic. Don't seek fame or try to be something you are not. If you are genuine, you and others will enjoy your music and it will last a lifetime."
---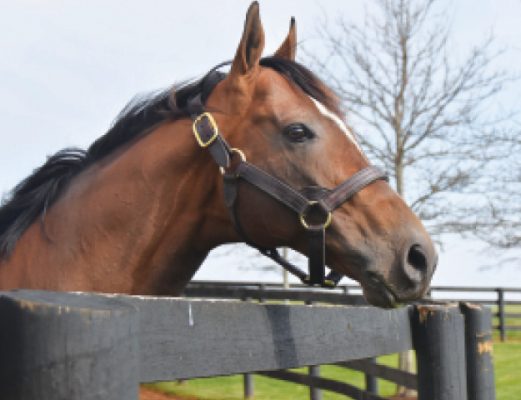 Mucho Macho Man
May/June 2011
Thoroughbred race horse Mucho Macho Man, owned by Suwanee residents Dean and Patti Reeves of Reeves Thoroughbred Racing, graced our May/June 2011 cover when he was Kentucky Derby bound. At that time, the 3-year-old had eight starts which included 2 firsts, 3 seconds and 2 thirds with earnings of $410,643. Just a few weeks after going to print with that particular issue of Suwanee Magazine, on May 7, 2011, he placed third in the Kentucky Derby and then went on to win the 2013 Breeders Cup Classic. Mucho Macho Man had a very successful racing career, with 25 starts that included 9 firsts, 5 seconds, 6 thirds and total earnings of $5,625,410.
Owners Dean and Patti Reeves shared that the 11-year-old stallion is now a sire at Adena Springs Farm near Lexington, Kentucky, where he breeds anywhere between 80-100 mares per season. With nearly 10,000 likes on Facebook, Mucho Macho Man has quite the following. His oldest foals are 3 years old now, and many of them have won stakes races. Out of 69 foals that have run, 31 of them are winners and four of them have won black-type stakes, meaning they have won in races of select importance.
In the world of thoroughbred racing, all horse names must be approved by the Jockey Club and it is common to name foals based
on their sire's name, especially if they are from a recognizable bloodline. Some of Mucho Macho Man's foals include City Man, Mucho Gusto, Mucho Unusual, He's a Macho Man, Lady Macho and Mucho Amore. The Reeves have expanded their horseracing business and now own about 40 horses including about 12 of Mucho Macho Man's foals. When asked how being in the thoroughbred racing industry is going, Dean shares, "We keep trying to find the good ones. When you do win and have a big race, there is nothing like it."
---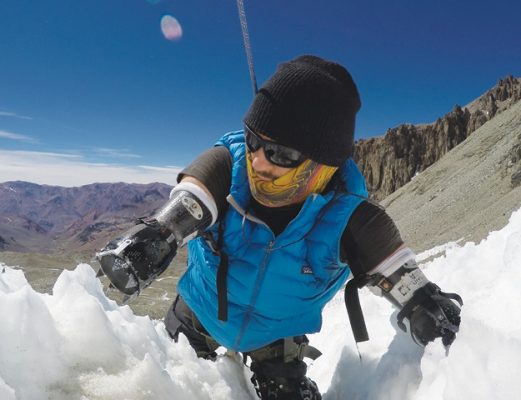 Kyle Maynard
Nov/Dec 2010
Kyle Maynard graced the first ever cover of Suwanee Magazine in 2010. Maynard was born a congenital amputee, his arms ending at his elbows and his legs at his knees. But, that didn't stop him from becoming a champion on the wrestling mat and in his life. His best- selling book, No Excuses, tells the inspiring story of Maynard's battle against the odds. A Collins Hill High School alumnus, at the time of the article, Maynard had garnered a lot of attention from his autobiography, had been featured on "Larry King Live" and "The Oprah Winfrey Show," was a crossfit gym owner in Suwanee, and traveled around the country doing motivational speaking.
Since then, Maynard has continued to be an inspiration. In 2012, he became the first quadruple amputee to climb — actually bear crawl — the 19,340 feet to the top of Mount Kilimanjaro without the aid of prosthetics. His 10-day ascent was widely covered by the press and raised money and awareness for wounded veterans as well as Tanzanian school children. Upon return, Maynard won his second ESPY (Excellence in Sports Performance Yearly) award for Best Male Athlete with a Disability.
Four years later, he reached the summit of Argentina's breathtakingly beautiful, and sometimes deadly, Mount Aconcagua — the highest peak in both the Western and Southern Hemispheres, standing at 22,838 feet. Following that epic summit, Nike featured Maynard in the powerful commercial "Unlimited Will," which debuted globally during the 2016 Olympics and was named the most memorable of all commercials during the 2016 Olympics by AdWeek.
These days, Maynard, who was described by Arnold Schwarzenegger as "one of the most inspiring people" he's ever met, travels more than 200 days annually, across continents, speaking to hundreds of public and private schools and universities, events and conferences, and the many corporations that hire him to share his No Excuses philosophy and principles.
Maynard has appeared on "Good Morning America," "The Early Show," ABC's "20/20," and his story has been featured on ESPN's "SportsCenter," HBO's "Real Sports" as well as countless other television shows and editorials. In January 2016, a three-minute video profiling Maynard's epic story and achievements debuted on CNN's "Great Big Story" and immediately went viral, garnering more than 16 million views and 250,000 shares in the first week.
---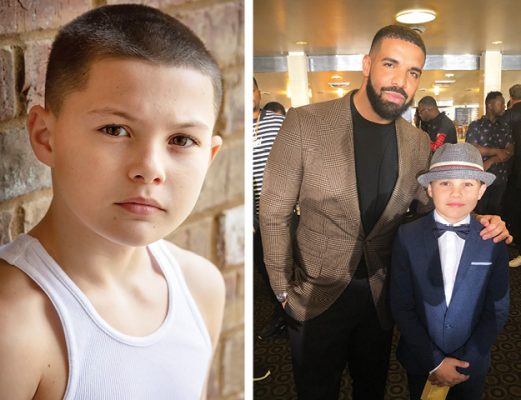 Javon "Wanna" Walton
Jan/Feb 2018
In 2018, then-11-year-old boxing champion Javon "Wanna" Walton graced the cover of our annual Fitness Issue. Walton had made headlines as the only person in Georgia to be named state champion in boxing and gymnastics, holding the title in both sports. When the issue was published that January, Walton had an impressive 66,000 followers on Instagram. Today, that number has tripled to more than 235,000 followers. This increase is likely due to his appearances in major television shows on Amazon and HBO as well as his continued success in the boxing world. There's no doubt that Walton's popularity has grown since his Suwanee Magazine cover debut.
Walton made his small-screen debut as the character Ashtray on HBO's breakout series "Euphoria." The show also stars Zendaya, arguably one of the biggest stars out there today, and was a big hit with fans despite the touchy subject matter at the center of the show. "Euphoria" was recently renewed for a second season, meaning Walton will be reprising his role as Ashtray next year. Walton was also cast as Grant on "Utopia," Amazon's adaptation of the British series written by Gone Girl author and screenwriter Gillian Flynn.
"'Utopia' showed me another side of acting and playing one of the leads was really hard work," Walton says. "I had to relocate to Chicago for about six months. I was working five to six days a week and it was a serious commitment. It was a lot of fun but showed me I had to take this acting thing very serious. I really appreciated all the work I had to put into Grant for 'Utopia.' I can't wait for everyone to see this project."
In addition to his recent turn as an co-star Angus Cloud. accomplished actor, the Junior Olympic boxing prodigy is sponsored by Under Armour and appeared in one of their commercials starring Dwayne "The Rock" Johnson for their "Will Finds a Way" campaign. "I've also had about 18 more amateur bouts since the [Suwanee Magazine] cover and have won 15 of those," Walton says. Needless to say, the future looks bright for Walton, and we're excited to see what he'll accomplish next.
For more information about Javon "Wanna" Walton, follow him at instagram.com/onwardwanna. Walton with "Euphoria"