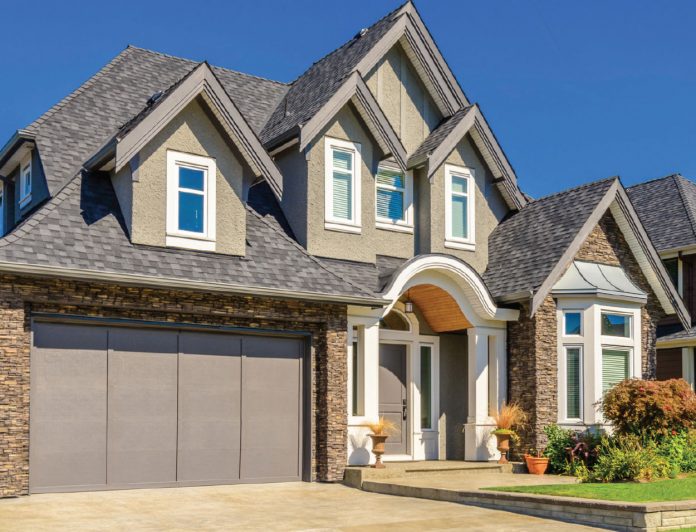 Suwanee Magazine's guide to the area's best home improvement professionals for all your remodeling, repair and landscaping needs.
---
Zimmerman Painting
770-560-7155
Professional, installed painting services throughout Atlanta, and Metro Atlanta.
➔ Zimmerman Painting is Atlanta and Metro Atlanta's top choice for professional painting services, providing services to both commercial and residential entities. Feel confident that your job will be their best work every time! With satisfied clients throughout Georgia, their future is on display every day – witnessed in the superb quality seen in every home and building: interior, exterior, residential, commercial, office, or condominium. Their residential painting services span to either interior or exterior settings and even include decks and garages. Their professional painters take extra care and time to first complete a thorough preparation then follow through with superb paint application.
Zimmerman Painting helps commercial property managers and owners visually enhance their place of business. Meeting special scheduling requirements (i.e. nights or weekends) ensures that the job is done at a time that works for you. Professional color consultation ensures that proper hue choices are made. Zimmerman Painting is dedicated to ensuring that all work is carried out to meet the highest quality standards. All their work is backed by a satisfaction guaranteed warranty. They are locally owned and operated, fully licensed and insured.
Schedule a free consultation session today by calling owner, Jamey Zimmerman at 770-560-7155 or email them at zimmermanpaintinginc@gmail.com!
---
Atlanta Flooring Design Center
3665 Swiftwater Park Drive | Suwanee, GA 30024
770-476-8306 | AtlantaFlooringDesign.com
➔ Atlanta Flooring Design Centers is an independently owned company that residential and commercial flooring customers have trusted since 1985 for their carpet and flooring needs. They pride themselves on their professional, sincere and friendly approach in helping you create the environment you desire at a price you can afford. They offer a competitive price with the best installation warranties in the carpet & flooring industry.
Atlanta Flooring Design Centers strives to deliver exceptional design and service to every home builder and their customers. Their
reputation with the most prominent national and regional builders is second to none, proving their successful track record. They offer the finest, most stylish floor covering and quality cabinetry products including: carpet, solid and engineered hardwood, ceramic tile, natural stone, laminate flooring, and vinyl flooring. Atlanta Flooring Design Centers is also a leading provider of commercial floor covering for architects, designers, general contractors, building owners and building managers throughout the country.
Their designers strive to provide unique looks for their clients with their expertise and a wide selection of products. They have thousands of samples in their beautiful showroom and library and can provide you with the tools and assistance you need. When you do business with Atlanta Flooring Design Centers, you can be assured that they will do whatever is needed to satisfy your needs both now and in the future. Call 770.476.8306 or email info@atlantaflooringdesign.com to make an appointment, or visit their showroom today!
---
Lowe's of Suwanee
3260 Lawrenceville-Suwanee Road | Suwanee, GA 30024
770-904-8283 | Lowes.com
➔ Partner with Lowe's, a name you trust, for all your home improvement needs. Here to offer you even mo
re value and service than before, your local Lowe's of Suwanee is now offering complete kitchen and bath remodeling. Their "Refresh Your Kitchen Event" gives you the opportunity to make tasteful changes to your kitchen and bathroom while taking advantage of their floor-to-ceiling design and start-to-finish project management. Your design expert will guide you through the process to articulate your dream makeover and showcase your plans using computerized 3D technology. Licensed contractors, plumbers, and technicians will be there to ensure the job is completed correctly and professionally, leaving you with an effortless peace of mind.
With handpicked styles ranging from rustic artisan to modern charm to classically chic to contemporary allure, Lowe's of Suwanee will bring your uniquely customized remodeling visions to life. Whether it may be door panels with frosted glass to simultaneously show off and conceal your kitchen essentials, barn-style sliding doors with rustic hardware to hide your pantry, or a functional, yet stylish, Farmhouse sink with plenty of easily-reachable depth, let Lowe's of Suwanee provide you with the perfectly planned and detailed kitchen you've always wanted.
Visit Lowes.com to browse customer success stories and become inspired! Call or visit the store to schedule a FREE design consultation and get your transformation started today!
---
JR Bolton
160 Peachtree Industrial Blvd. | Sugar Hill, GA 30518
770-282-5000 | PeachtreeComfortGallery.com
➜ 12 Years ago, J. R. Bolton Services opened its Peachtree Comfort Gallery fireplace and grill showroom. At the Peachtree Comfort Gallery, the number one goal is to provide customers with the highest quality products, installation and customer service. Whether you are in the market for a basic gas grill or need a complete outdoor kitchen designed and installed, the knowledgeable sales staff can answer all of your questions. The 2,000 square foot showroom was recently remodeled and displays the latest fireplace models as well as the many grills and smokers.
Some of the things to consider when purchasing a grill are whether you prefer to cook with gas, wood pellets or natural charcoal. Do you primarily use your grill for smoking or do you sear steaks or cook fruits and vegetables? If you stop by the showroom at 160 Peachtree Industrial Boulevard during lunch time, you may find a number of things being grilled – including cakes and cookies!
And if you are interested in remodeling your existing fireplace or adding a fireplace to your home, you will find a great selection. In addition, the virtual showroom can be viewed on the website at peachtreecomfortgallery.com.
---
Milton HVAC
770-765-0622 | MiltonMechanicalServices.com
➜ Milton Mechanical Services is a local, honest, and knowledgeable company staffed with a terrific team of technical specialists and customer service professionals. They are a certified Trane® representative and the exclusive dealer of Rairefy Home Comfort and Air Quality equipment. They can install a range of Assured Comfort products and provide programs to improve the comfort
and air quality inside your home or business.
Specializing in both residential and commercial applications, they have installed heating and cooling equipment in metro-Atlanta firestations, the new Dekalb County IT building, local restaurants, and many homes throughout the Suwanee and Johns Creek area.
Give Milton Mechanical Services a call at 770-765-0622 or contact them at MiltonMechanicalServices.com for free estimates and evaluations.
---
Freedom Lawns of Gwinnett
770-490-9645 | FreedomLawnsGwinnett.com
➜ Freedom Lawns Gwinnett believes that consumers are very much aware of the benefits in hiring companies that perform lawn and landscape practices in a more sustainable fashion and consider this when making their buying decisions. In order to achieve the goal of becoming a truly sustainable business, Freedom Lawns joined the Green Business Bureau, which is a national membership organization that uses an online assessment to certify green businesses.
The premise of the Freedom Lawns service is to provide a healthier, more vibrant, beautiful lawn and landscape, while utilizi
ng a unique approach that is safer for children, pets, and the local environment. Freedom Lawns has developed their own proprietary line of organic-based lawn and plant care materials for the need of turfgrass in our region. These products are used in conjunction with natural products for the control of different lawn and landscape pests. Freedom Lawns Gwinnett works closely with their clients in the education of proper cultural garden practices. In return, the company hopes this will help to minimize the impact of pesticide usage.
Freedom Lawns has won awards for environmental stewardship and service, including the Pelican Award issued by the Coastal Federation and Business Service Award from the Business Journal and Cameron School of Business. For more information regarding Freedom Lawns services, contact Art & Mary Torrance of Freedom Lawns Gwinnett at 770-490-9645.
---
Hillman Flooring & Design
2 01 Peachtree Industrial Blvd. |Sugar Hill, GA 30518
770-271-0902 | HillmanFlooring.com
➔ From idea to installation… Hillman Flooring's got you covered. Design excellence, attention to detail, first-quality materials and thoughtful consideration are the hallmarks of a kitchen or bath designed by Hillman Flooring & Design. They are located right here in the Suwanee/Sugar Hill area and are still family owned by Jim and Cathy Hillman since 1990. They are not just a flooring sto
re! Besides a vast selection of carpet, tile, stone, quartz, hardwoods and laminate, you will also find cabinets, vanities, hardware and accessories for your home. Every one of their designers has a passion for this business and will go above and beyond to bring your vision to life. When it comes time to update your home, embark on your journey with Hillman Flooring to ensure a beautiful and everlasting dream home.