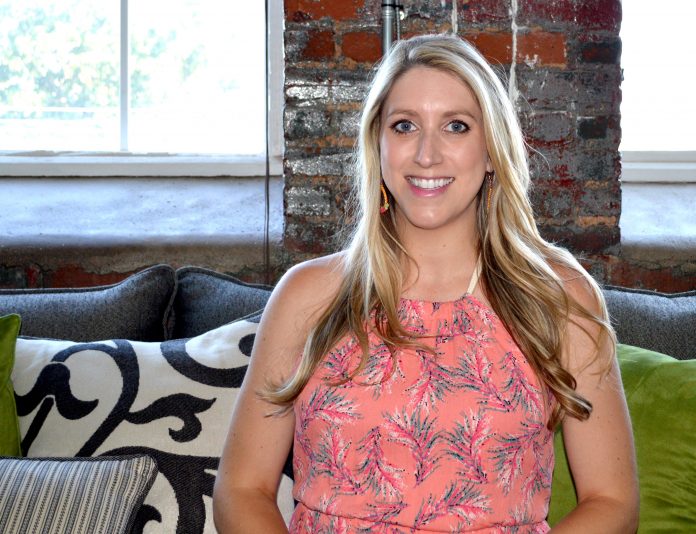 Rachel Pillow
Managing Editor
As we ring in the new year, it's always a great time to reflect on where we've been and how we want to grow. We're really looking forward to seeing what 2017 has in store!
For many of us, this is a time to reset, wipe the slate clean and make new goals. If your goals are health and fitness related (like many of ours are) then this issue is meant for you! Our Health & Fitness Guide on Page 42 features some great local gyms and businesses to help you get fit, be healthy and well. If you need a little extra kick in the butt for motivation then look no further than our Fitness Success Stories on Page 46. Lynn Mace has been training with Dustin Chovanic of Georgia Fitness for over 3 years and has lost OVER 300 POUNDS without any surgeries, drastic diets or pills! Admittedly, I haven't been running much since having my baby last August and was hesitant to sign up for the Suwanee Gateway Half Marathon on February 26th… but after meeting Lynn and hearing that she's going to run it for the third year in a row, I realized that I have no excuse!
Sticking to your goals can be difficult, so we encourage you to check out Laura Lebovitz' six tips on keeping your resolutions on Page 41. We also met with Scott Mawdesley of "Write One Line" who has some great insight on the benefits of journaling and self-reflection. Learn more about the power of "writing one line" a day on Page 38.
As we enter the New Year it is a great time to reflect on what we've accomplished and how we can improve. If you would like to give us feedback to help us make our own New Year's resolutions, please take a minute to fill out our Reader Survey at suwaneemagazine.com. And, while you're there, please sign up for our monthly e-newsletter where we share web-exclusive stories, an always-up-to-date event calendar, contests and more! Our success has only been made possible thanks to our loyal readers and advertisers. We humbly acknowledge that we wouldn't be where we are today without you – so THANK YOU for your continued support.
Contact Rachel at rachel@suwaneemagazine.com.