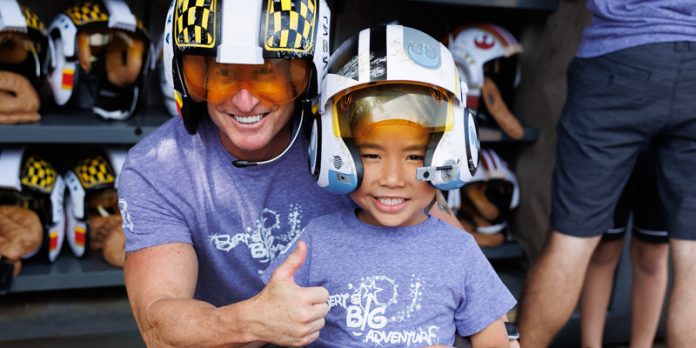 Bert's Big Adventure, a nonprofit organization that provides a magical, all-expenses-paid, five-day journey to Walt Disney World for children with chronic and terminal illnesses and their families, is excited to announce that they are now accepting applications and nominations for their 2024 trip. Throughout the five-day journey, these families will receive an incredible VIP experience, including airfare, hotel, souvenirs, private character visits, dining, all- access passes to the Walt Disney World parks, dessert and dance parties, and so much more while making lifelong memories.
"After coming off of our 20th- anniversary trip to Disney, it really hit home how much the organization has impacted our nearly 270 children and their families and has truly become a support system nationwide with year- round aid through various programs," says Bert's Big Adventure founder and host of "The Bert Show," Bert Weiss. "We are excited to continue growing and look forward to welcoming a new group of children and their families to the Bert's Big Adventure community. It all starts with applications and nominations from the community, so we encourage everyone to nominate a deserving child they might know or apply for their own family."
To qualify, children must be between the ages of 5 and 12, be diagnosed with a chronic or terminal illness, and have never been to Walt Disney World. The family must prove financial need and live in the radio listening area of "The Bert Show," a nationally syndicated morning radio show based in Atlanta, Georgia.
The complete application and nomination forms are now available online for the 2024 trip. There is also an option to nominate families anonymously. All applications must be submitted by September 6th, 2023.
For more information on nominating a child and/or family or applying for your own family, please visit BertsBigAdventure.org/nominate-a-child-or-apply.