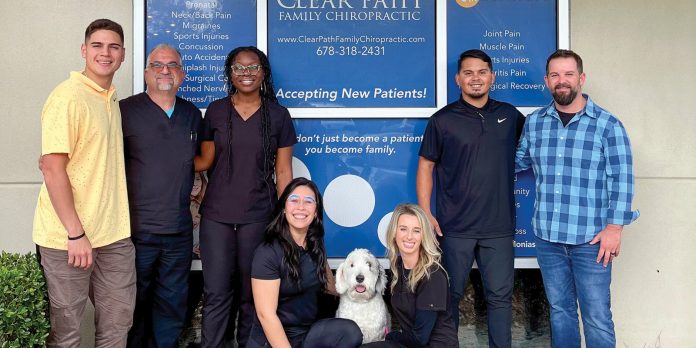 Suwanee's Clear Path Family Chiropractic (Best of Gwinnett and Best of Georgia 2021) is celebrating their fifth anniversary with a fall festival on November 4 from 5:30-8 p.m. — and you're invited! Your entire family can greatly benefit from chiropractic care to create a healthy lifestyle, and Clear Path can help get your spine and nervous system functioning properly and improve your family's overall health. They focus on neurologically based care for newborns, children, teenagers, pregnant moms, athletes, adults, car accident injuries, sports injuries, and more.
Clear Path's fall festival event will take place in the parking lot of their office and will include bounce houses, face painting, corn hole, food trucks, live music, office tours and more! Don't miss it!
Clear Path Family Chiropractic is located at 1500 Peachtree Industrial Blvd., Suite 290, in Suwanee. For more information call the office at 678-318-2431 or visit ClearPathFamilyChiro.com. Stay updated on details by following Clear Path on Facebook!