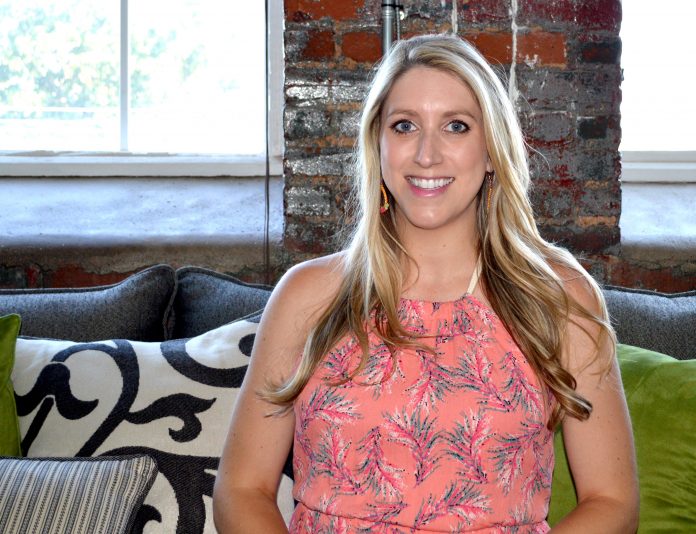 Rachel Pillow
Managing Editor
I can't believe it's already time for our Holiday issue! This year has flown by. And I can't believe my little one is already two months old! It's true what people warned me about: time really does go by faster when you have a baby. I'm especially excited about this holiday season because it will be our first as a family of three! My husband and I both have fun traditions with our families that we're excited to continue, while creating our own new traditions and memories with our daughter too. This year we asked some of our advertisers and friends to share their special holiday traditions and recipes and we love the responses we got. Flip to page 19 to check out how other families in our community celebrate this wonderful time of year.
One family tradition that I really enjoyed learning about for this issue was the 60-year baking legacy with The Baking Grounds Bakery Café in Buford. They made the beautiful cake that you see on the cover of this issue and shared their story with us on page 26. It all started when Owner, Lorne McCaslin's father began a part-time job with a German baker at the age of 12, and professional baking has been in their family ever since!
The holidays are also my favorite time of year to go SHOPPING! Call me crazy, but I kind of like the hustle & bustle during this season. It's also the best time of year to find amazing deals. Check out our exclusive "Holiday Gift Guide" on page 36 featuring great gift ideas from local businesses. Whether you're shopping for your family, friends, kids or pooch – there is something for everyone! Be sure to check out the ads throughout the magazine for discounts & coupons as well!
We are also very excited to announce a gift that any craft beer or wine drinker will love…The Festival 3 Pack! The 3 Pack gives you access to three amazing festivals in 2017: Suwanee Beer Fest, Gwinnett Beer Fest and Suwanee Wine Fest – as well as perks throughout the year such as free local brewery tours and discounts on merchandise from our festival partners. At only $99, this is an awesome deal – it's like getting tickets for one of the festivals completely FREE! Learn more about the Gwinnett Craft Beer & Wine Festival 3 Pack on page 40.
As 2016 comes to a close we wanted to take a moment to thank all of our loyal readers and advertisers. Suwanee Magazine is celebrating its 6 year anniversary with this issue and we wouldn't be where we are today without all of you. We look forward to many more years and are always continuing to try and improve. We'd love to hear your feedback! Please go to suwaneemagazine.com to fill out a Reader Survey.
Thank you and Happy Holidays!
Rachel
Contact Rachel at rachel@suwaneemagazine.com.