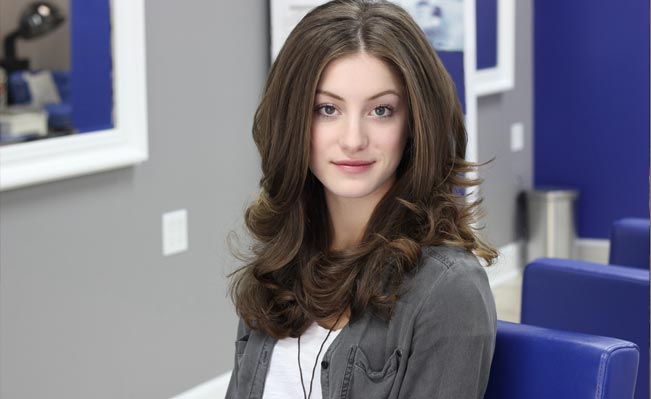 BY: Cecilia Bush
Beautiful bows, bursts of color and an air of excitement! The holiday season brings us fun, warmth and a spirit of giving. Make your hair be part of the fun! Here are some tips to keep the season frizz- free and fabulous for all!
Show your hair some love!
As the temperature gets cooler outside and parties heat up inside, we all pull out our flat irons and curling wands. Teasing and curling enhance our look, But they can also cause damage! Be smart and fabulous!Use a conditioning treatment, like
the Keratherapy Deep Conditioning Masque once a week to keep tresses hydrated and minimize frizz. Apply after shampoo, and leave it in while you shave your legs. Rinse out completely and then prep your at-home blowout with a heat protectant like Moroccanoil's Heat Styling Protection Spray—with its light texture and soft hold, your style will last through the night and your hair will thank you!
Tis the season to be sparkly!
For nights out and holiday parties, add a little bling to your 'do! Take one of your grandmother's old sparkly lapel pins and slide it into your chignon for a pop of holiday cheer or add some glittery
bobby pins to side swept curls. Finish it with a Shine Spray, like ColorProof Wicked Good for waves that shine under the twinkle of Christmas lights.
Lastly, give the gift of fabulous hair!
Who needs another scarf or an umbrella with polk a- dots? We all want great hair! Toss travel size shampoo and styling cream into stockings or love on your favorite ladies with the experience of fabulous hair via the AIR Signature Blowout Gift Certificates! This season, buy a 3-pack of blowouts as a gift, and get one for you free. After all, you deserve fabulous hair too!