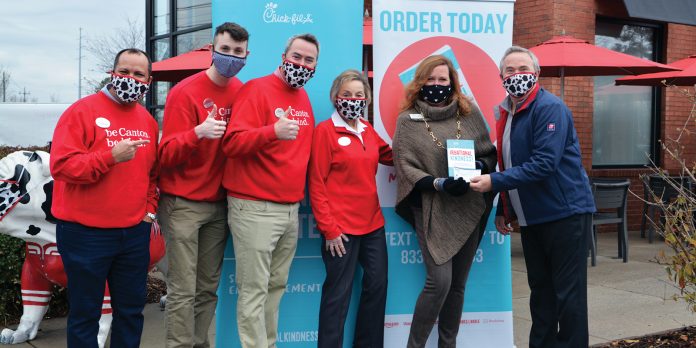 According to Chick-fil-A restaurateur Kevin Williams, "a little bit of light changes a whole lot of darkness." That is just one piece of wisdom he shares in his new book, Irrational Kindness! The Canton Chick-fil-A restaurant owner visited the Suwanee Chick-fil-A on Moore Road, owned by Williams' brother Brad, on January 9th to promote his book, which released on January 12th.
In the book he shares secrets from 30 years of leading at one of America's fastest growing companies. His secret is not just random acts of kindness but rather the strategic spirit of irrational kindness. According to the website, "Kevin's new book, written as part-operating manual for life, part-employee handbook, Irrational Kindness! flips traditional wisdom on its head and gives us a different lens through which to look at life. Irrational Kindness! provides the inspiration we all need to favor understanding over being understood and prioritize kindness—toward ourselves as well as others—over everything."
Irrational Kindness! is available for sale at Barnes & Noble, Walmart, Amazon and Bookshop. To learn more visit irrationalkindness.com.