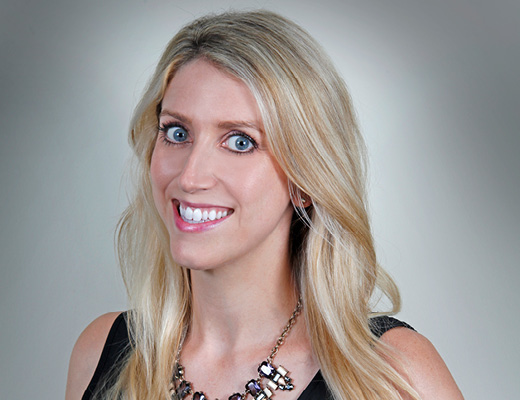 Rachel Pillow
Managing Editor
As we ring in the new year, it is always a great time to create new goals and think about how we can be the healthiest, best version of ourselves: personally, physically, relationally, spiritually, in business and every aspect of our lives, and that is exactly what our annual Health & Fitness issue is all about. As we recently celebrated our 7th anniversary as a magazine, we took the time to make plans for how we want to grow and continue to impact our community in 2018, and one such way was bringing back the Suwanee Magazine Get Fit Challenge!
We are very excited to kick off the Get Fit Challenge in this issue and follow the journeys of six Suwanee residents who are tackling their own goals to lose weight, build muscle, learn how to eat properly, and live long, healthy lives with their families. Flip to page 24 to meet our contestants and their trainers and get ready for an epic story as we follow their fitness journeys over the next 90 days. Their personal blog articles will be posted online at suwaneemagazine.com/getfit and follow us on social media for frequent updates on how they're doing. We hope that our six contestants can be a source of inspiration and motivation for others in the community looking to make healthy lifestyle changes.
If you're looking for even more motivation to work hard, then you probably want to check out our cover story on page 32 about 11-year-old Javon "Wanna" Walton. He is the current State Champion in both boxing and gymnastics and is the only person in the state of Georgia to ever hold both titles concurrently. This kid is going places…actually he has already achieved more in his one decade of life than I have in my three.
In this issue you will also find a new Brewery Spotlight, and what better way to debut this section than with Gwinnett's first brewery, Slow Pour Brewing in downtown Lawrenceville. They are putting out some great beer over there, and maybe even more importantly, have finally given Gwinnett a brewery we get to call our own! Turn to page 56 to check out pics of their awesome brewery and Tasting Room and to learn more about their story.
Speaking of beer, saying that we are excited for the 2018 Suwanee Beer Fest would be an understatement. We are stoked! (In fact, stoked might even be an understatement.) Suwanee Beer Fest is our favorite event each year, but even more so this year because it is taking place on St. Paddy's day itself! Every year the event is always a "St. Paddy's themed" event, but this year it will be a St. Paddy's blowout, while still focusing on it's primary goal: bringing you the opportunity to try the best and most exclusive craft beers on the market. Tickets for this event go on sale January 12th at noon at suwaneebeerfest.com – don't wait, because it is sure to sell out early this year!
Cheers to another wonderful year! We are so thankful for your continued support, from both our advertisers and readers, and we can't wait to see what 2018 has in store.
Contact Rachel at rachel@suwaneemagazine.com.