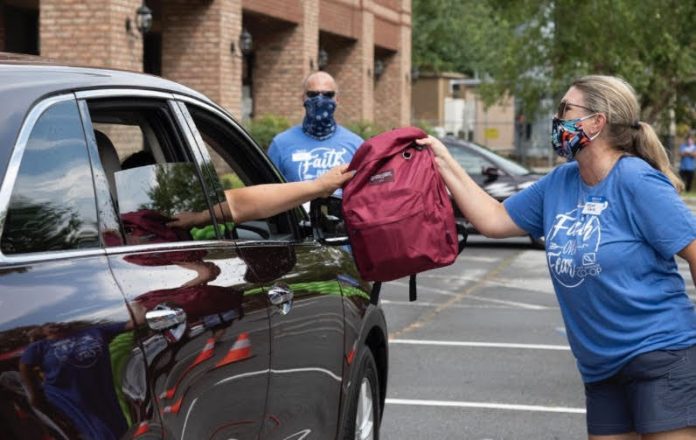 Last year, North Gwinnett Cooperative provided more 800 book bags filled with supplies to children in the Buford, Suwanee, and Sugar Hill communities. Now, the nonprofit organization is gearing up for the 2021 school year by collecting school supplies and book bags in anticipation of its annual Book Bag Bash!
School supply donations are needed by July 20. New book bags are needed for all ages, but especially for middle and high school students. Head to their website for a list of supplies needed with each donation.

Sponsorships are also available for the Book Bag Bash special events by emailing Kim Phillips at kphillips@ngcoop.org.
The co-op will host its annual Book Bag Bash on July 24!
For more information, visit northgwinnettcoop.org.