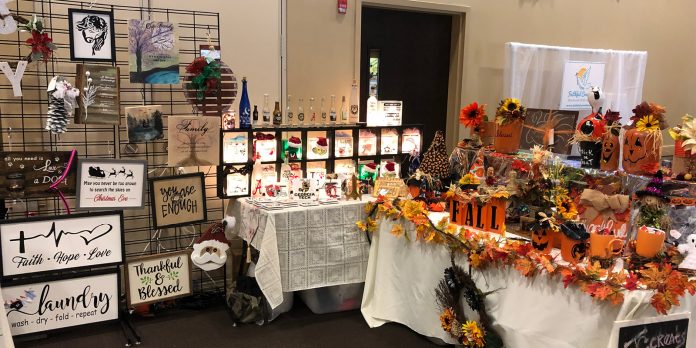 Saint Monica's Catholic Church will host its annual Arts & Craft Show on Saturday, August 26, 2023, from 9 a.m. to 3 p.m. The event will be hosted inside the comfort of Saint Monica's air-conditioned social hall. Come shop from about 40 vendors
who offer many different unique and handmade items. It's never too early to start your holiday shopping! The proceeds from the booth rentals go to support the church's mission in Hinche in Haiti, which includes a soup kitchen and a medical clinic at the Sacre Coeur Parish. Located at 1700 Buford Highway in Duluth, Saint Monica's Catholic Church has been supporting Sacre Coeur Parish for 25 years.
For more information about renting a booth, or questions about the show, please email saintmonicacraftshow@gmail.com.