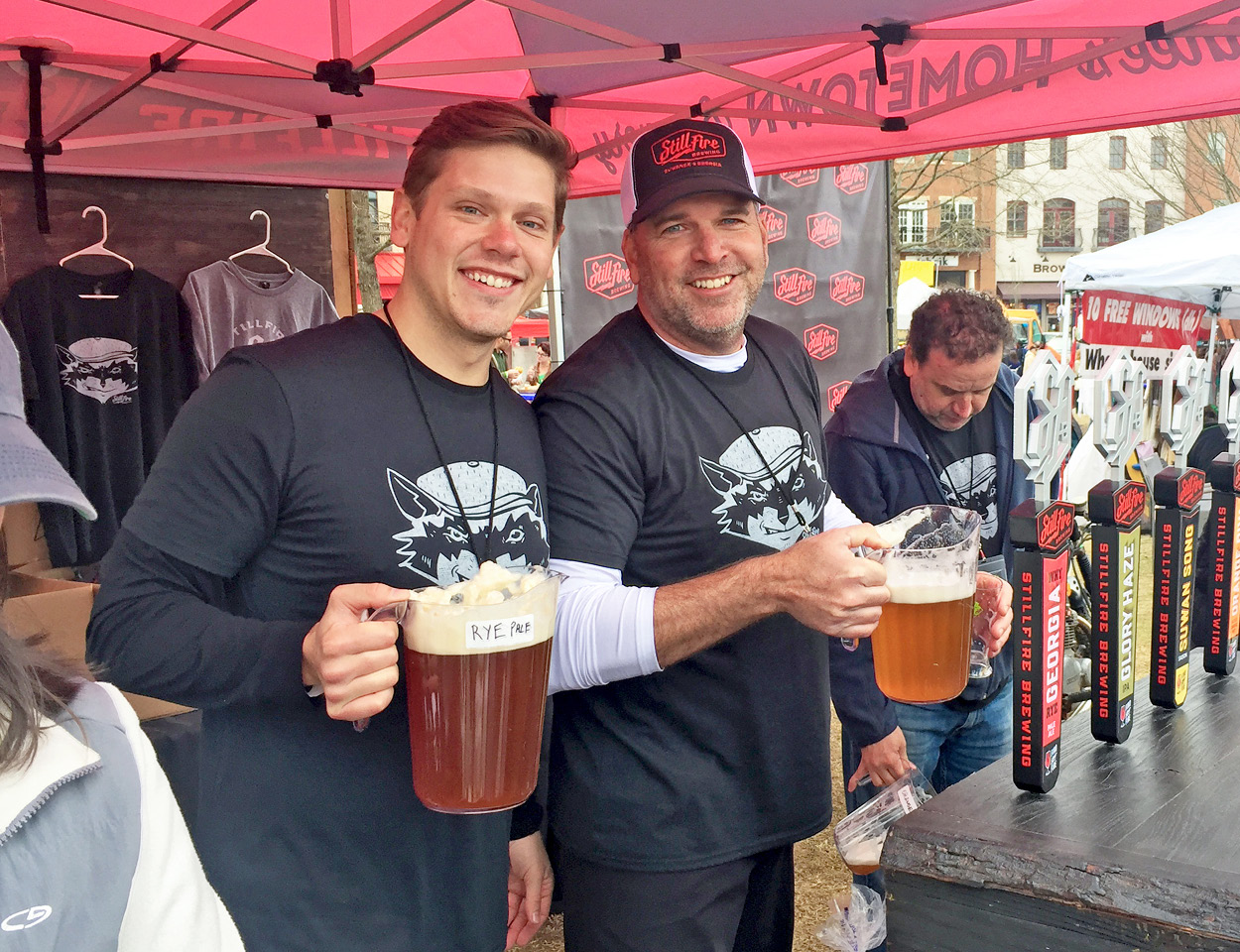 On the weekend of St. Patrick's Day, thousands of craft beer lovers spread out across Suwanee Town Center to take part in the ninth annual Suwanee Beer Fest. Hundreds of beer vendors and more than 30 Georgia breweries put their best beers forward as they filled attendees' glasses with a variety of Ales, IPA's, and Lagers. However, one local brewery seemed to stand out from the crowd.
Suwanee Beer Fest marked the debut of Suwanee's new Hometown Brewery, StillFire Brewing. The City of Suwanee announced the opening of the brewery just weeks before the festival, and it was obvious that anticipation was already building for the new brewery as people lined up to snag a taste of StillFire's brews. The brewery offered an exclusive first taste of their Why Georgia Rye Pale Ale, Thoroughly Good Scotch Ale, Glory Haze Hazy IPA, Orange Diva Blood Orange Wit, Suwan Song Saison, and Midnight Voyage Cuban Coffee Stout. Acclaimed brewmaster Phil Farrell, and owners Randall Veugler and John Bisges, were on hand to answer questions about all of the beers, which lit a fire among the crowd.
"I am so excited that this brewery is coming to Suwanee," says festival attendee Will James, "I kept going back for more and their Hazy IPA will always be in my fridge as soon as it's available to purchase!"
StillFire Brewing is set to open September 2019 in the former Fire Station 13 across from Town Center Park.