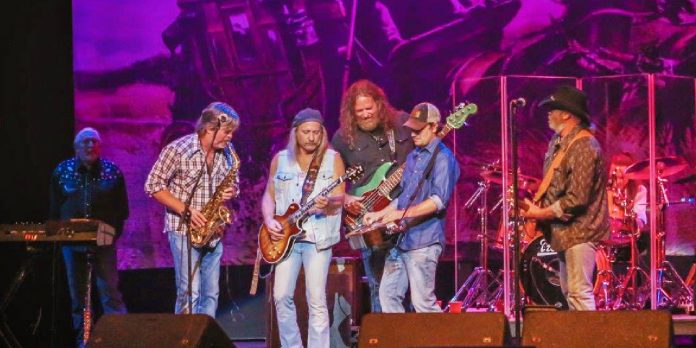 What was once considered a quiet commuter city, the City of Sugar Hill has certainly come into its own. Entering a renaissance, Sugar Hill emerged on the other side as an arts and entertainment city. With the help of city council and management an entertainment district was created. Known now as the E Center, downtown is decorated with unique restaurants, retailers, a craft brewery and most iconic, The Eagle Theatre.
Opening its doors in 2018, the Eagle's magnificent architectural styling is a nod to the early days of The City of Sugar Hill. Walking through the doors of the theater is nothing short of stepping through a time capsule. Transported back to the 1940s, the art deco look of the theater is characterized by geometric shapes, rich colors and exquisite gold accents. With 406 seats and deluxe amenities, this masterpiece is not something you will want to miss.
The Eagle has welcomed an estimated 25,000 guests since the inaugural season. From national touring acts and $2 movie Tuesdays to holiday performances, there is always something captivating happening at the theater.
$2.00 TUESDAYS
Put a little fun into your work week with $2 Tuesdays at The Eagle! $2 Tuesdays are an exciting and inexpensive way to treat your family or spouse to a movie night. Each month The Eagle Theatre chooses a theme and shows weekly movies to accommodate that theme.
BROAD ST. FILM FEST
Celebrating the art of film, The Eagle will host the Inaugural Broad St. Film Fest in February 2020. Open to filmmakers across the globe, the Broad St. Film Fest will screen professional, first time, student and national/international projects to commemorate the art of film making. For more details please visit FilmFreeway.com/broadstfilmfest.
Tickets and all information regarding the theater can be found at EagleatSugarHill.com and on social media: Facebook /EagleatSugarHill, Instagram @EagleatSugarHill, Twitter @ EagleSugarHill. Keep an eye on the website and social media for $2 Tuesday lineups to be released on the third Thursday of each month!