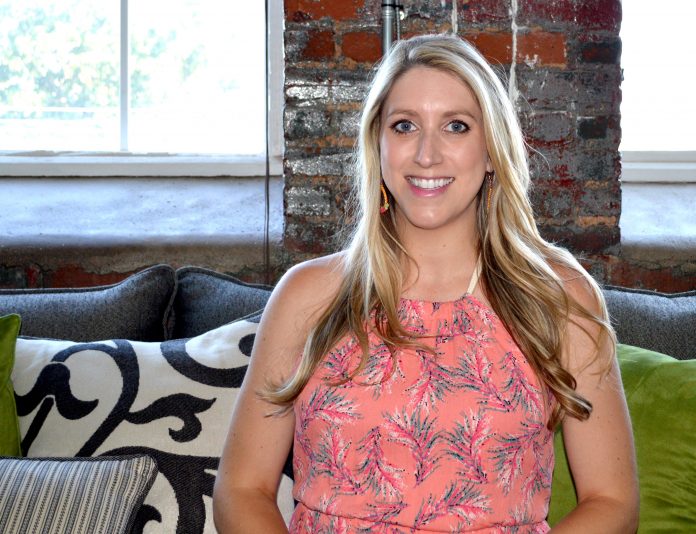 Rachel Pillow
Managing Editor
Here at the office we keep jokingly calling this the "Guide Issue" – but it really is! Think of this issue as your go-to guide for everything in and around Suwanee. Back by popular demand, we have our annual Camp Guide on page 43, featuring over 25 camps throughout the area. This exclusive guide is the only list you really need when considering what type of camp to send your kids to this year. Many of the camps we feature fill up fast, so make sure to call early to secure your summer spot!
Many Suwanee residents claim that the start of Spring is marked for them by one popular event: Suwanee Beer Fest! Suwanee Beer Fest takes place during St. Paddy's weekend each year and returns to Suwanee Town Center Park on Saturday, March 18th. Flip to page 55 to check out the Beer Fest Guide and what to expect at the 7th annual event this year. With over 300 craft beers, ciders, wine and more – there is something to please the most novice of beer-drinkers to the most die-hard beer snobs in the area. Suwanee Beer Fest prides itself on offering local favorites along with exclusive, hard-to-find, or not-yet-released-to-public beers. But, for those that aren't in it for the beer, this is a festival you still don't want to miss: awesome food trucks, Irish dancers, bagpipe players, food samples, live music, cornhole, giant Jenga and a mechanical bulldog are just a few items on the agenda.
When I think of Spring, I think of warmer weather, festivals and… spring cleaning (not my fave,) which is why I'm particularly excited about the brand new Home Beautification Guide on page 22. If you're like me then you'll be excited to find local, home improvement professionals that you can outsource your landscaping, painting, remodeling and even re-decorating jobs.
Amidst the guides you'll also find some great features, including a funny, firsthand experience at Wild Animal Safari on page 12, all about the Gwinnett Braves on page 51, and of course, our annual Cutest Pup Contest Winner on page 20!
Putting this issue together got us very excited for Spring and all that there is to look forward to this year. We hope you enjoy the "Guide Issue" – we are glad to be such a useful resource to our readers.
Contact Rachel at rachel@suwaneemagazine.com.