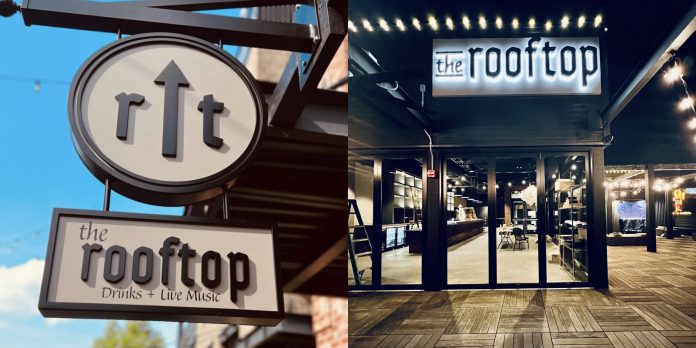 Experience the perfect blend of sophistication and charm at The Rooftop, nestled in the heart of Downtown Sugar Hill. Opening soon, this dynamic establishment is the culmination of owners Jennifer Silvestro and Jeff Blanchard's shared lifelong dream, fueled by their love for good times spent with even better company.
Expect an extensive menu of specialty cocktails, a diverse selection of beer and wine (including non- alcoholic options), and the added convenience of ordering delectable dishes from partnering eateries to enhance your experience.
But there's more to The Rooftop than meets the eye — it's a haven for live music enthusiasts and a platform for Jennifer and Jeff to share this passion with the community. Whether you're seeking an immersive experience of The Rooftop's live music or simply want to enjoy the summer concerts at The Bowl within earshot, music will always be in abundance.
The Rooftop is not just a bar — it's an extension of the proud owners' home, where they eagerly await the opportunity to welcome you into their space. Discover the perfect fusion of elegance, good company, and a shared love for entertainment at The Rooftop. This is an experience you don't want to miss!
The Rooftop is located at 5019 Broad St., Suite M307, in Sugar Hill. For more information, visit their social media pages at @therooftopsugarhill.