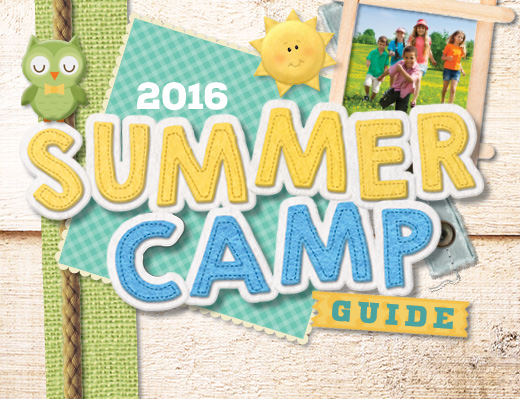 Play By Play Sports Broadcasting Camps    |    800-319-0884      |     PlayByPlayCamps.com

SPORTS BROADCASTING
Back for our 9th year, boys and girls (age 10-18) will have an opportunity to learn from the pros.Meet sports celebrities. Make play-by-play, reporting, sports anchor, and PTI style videos.Host your own sports talk radio shows! Participate in sports trivia contests and much more.Day and overnight options available. July 18-22 at Emory University.
NStepDanceAcademy   |    770.886.6500      |     NStepDanceAcademy.com

MULTIPLE OPTIONS FOR SUMMER DANCING FUN!
We are offering fun and energetic camps to dancers ages 3-18!
$10.00 off your camp with early registration! Registration begins February 15/Early registration ends April 15. 10% second child discount! Please review the camp options, download, fill out, and return form with payment in full to the front desk. We will have a registration table at the dress rehearsal and recital! $25.00 non-refundable registration fee per dancer.
Camp Westminster    |    770.483.2225     |     CampWestminster.org

PROVIDING THE BEST IN CHRISTIAN CAMPING EXPERIENCES SINCE 1955!
Located just 20 miles east of Atlanta, Camp Westminster offers weekly overnight and day camp sessions for boys and girls 6-17. Wake boarding, horseback riding, climbing tower, paintball, crafts, swimming and more! Open House on Saturday, March 12th.
FAST Camps    |    404.386.1017    |     FASTTAD.com

LOOKING FOR AN AMAZING PLACE FOR YOUR KIDS TO GO THIS SUMMER?
Fast will be offering an all day summer sports camp for kids ages 6-14 all summer long. The FAST summer camps will utilize sports and other activities to keep your kids engaged, challenged and having fun all day long. FAST instructors work with youth full time and really know how teach while having the most fun possible.
Camp All-American    |    678.405.226   |     CampAllAmerican.com

VOTED BEST SUMMER CAMP BY LOCAL PUBLICATIONS!
Camp All-American is the premier camp in North Atlanta. Join us for our 28th summer and see for yourself why campers and parents alike rave about the Camp All-American experience.
The Actor's Edge    |    770.846.6721  |     TheActorsEdge.com

YES, YOU CAN ABSOLUTELY GROW A CHILD'S CONFIDENCE!
And that's exactly what we do at The Actor's Edge Summer Camps. In June, children from 7-17 years old will act, sing, and learn improv. And in July, we are producing Guys and Dolls for children ages 12+ (auditions in April).
Agnes Scott College All Sports Camp    |   404.471.6475      |     ASCAllSportsCamp.com

"SMART KIDS SWEAT" is the motto!
At the All Sports Camp, campers have a great time running, jumping, playing, and sharpening their sports skills. This program is an excellent opportunity for kids ages 5-14 to be coached by current college athletes in baseball, soccer, lacrosse, tennis, basketball, volleyball, and fun fitness. Register today at ASCAllSportsCamp.com
Valley View Ranch Equestrian Camp for Girls    |    706.862.2231      |     ValleyViewRanch.com

HORSE LOVERS' PARADISE SINCE 1954!
A'top Lookout Mountain, ages 8-17; 1 to 9 weeks, 600 acres, English, Western, Barrels, Vaulting, and Trails. CHA instructors teach beginner to advanced riders. Spend 4-6 hours daily with your OWN camp horse. The Jones family are third generation horse lovers, camp administrators, and equine educators making girls' dreams come true!
Epiphany Lutheran Church Camp   |    770.831.1966      |     EpiphanySuwanee.org

EPIPHANY LUTHERAN CHURCH CAMP
Join Epiphany Lutheran Church from June 27-July 1 from 9am-noon for Surf Shack VBS. A week of an exciting Vacation Bible School where campers, from 3 years old-5th grade, will "Catch the Wave of God's Amazing Love." T-shirt, crafts, games, and snacks included. Register at EpiphanySuwanee.org
Suwanee Academy of the Arts   |    678.482.6333      |     SuwaneeAcademy.com

ONCE UPON A TIME
Princess Adventures campers create and perform a unique musical fairy tale. Defending the Galaxy campers learn skills and traits worthy of a jedi knight. Musical Theater Performance Workshop campers experience all facets of producing a musical (scenes from School House Rock or Annie).
Omega Learning Suwanee  |    770.932.8363     |     OmegaLearning.com/Suwanee-GA

JUMP AHEAD OF THE CLASS THIS SUMMER WITH OMEGA'S ENRICHMENT SUMMER CAMPS.
Omegas certified teachers solidify core fundamentals and help students build the critical thinking skills needed to apply their knowledge to more advanced learning concepts and succeed with challenging Common Core Curriculum. Summer Programs Available:
Credit Recovery
Summer Enrichment
Math (All Levels)
Reading, Writing
Spanish
SAT/ACT Prep
Kindergarten Success
Atlanta Silverbacks Suwanee Indoor    |    678.714.7454     |     SuwaneeIndoor.com

GWINNETT'S BEST INDOOR MULTI-SPORTS CAMP!
Your kids will have a fun-filled, active day in our climate-controlled facility. Activities include: soccer, flag football, kickball, dodgeball and more! COST-$170.00 (field trip included) Hours: 8:30am-4:30pm *Extended hours $25 more (7:30am-6:30pm) Ages: 5-13
North Gwinnett High School  |    770.271.5149     |     NorthGwinnett.com

JOIN NORTH GWINNETT HIGH SCHOOL THIS SUMMER!
Sports
Baseball
Volleyball
Lady Bulldog Basketball
Football
Boys Basketball
Educational
Human Geography
AP Chemistry
Culinary Science
Reading Games
*Because of the severe winter weather, the initial dates for the camps may change due to make up days. For complete information on the camps, please visit NorthGwinnett.com, Community School, or email David_Strickland@Gwinnett.k12.ga.us
Greater Atlanta Christian Grow Camps  |    770.243.2000      |     GrowCamps.com

GROW SUMMER CAMPS AT GREATER ATLANTA CHRISTIAN SCHOOL
With more than 30 enrichment programs in athletics, arts, academics, and fun, your child can explore new talents and experiences in a safe, Christian environment this summer. Camps available for ages 3-18 from June 6 to July 31. Save your child's spot today. Explore offerings and register at GrowCamps.com.
i9 Sports Camps    |    404.934.0976      |     i9Sports.com

i9 SPORTS IS AN EXPERIENCE BEYOND THE GAME
Offering summer, multi-sport, morning camps, as well as summer evening leagues, i9 Sports focuses on FUN! i9 Sports will exceed your expectations by providing convenient, organized, safe sporting opportunities in a friendly atmosphere that teaches sportsmanship and increases self- esteem.
Legacy Adventure Summer Camp  |    800-319-0884      |     LegacyMMAAcademy.com

LEGACY ADVENTURE SUMMER CAMP!
$25 reserves your child's spot. Ultimate summer camp experience! Sports, arts & crafts, Martial Arts, bowling, swimming, hiking, and tons of field trips. $105 per week. Register online at LegacyMMAClub.com by April 1. Camp starts May 31.
Georgia Gymnastics Academy Summer Camp   |    770.945.3424     |     GGAcademy.com

YOUR CHILD WILL FLIP OVER GEORGIA GYMNASTICS ACADEMY SUMMER CAMP!
The camp is open to boys and girls 4 years old and up, with select weeks offered to 3 year olds. The GGA Camp experience includes structured gymnastics instruction, recreational games and activities. Half-day and full-day sessions are available.
Future Beauty Fashion and Etiquette Camps |  678.322.7168   |     FutureBeautyCamps.weebly.com

FUTURE BEAUTY FASHION WORKSHOPS & CAMPS TEACH GIRLS ABOUT MODELING AND ETIQUETTE. The students will learn about poise and posture; skin care; models walk (runway); make-up application; voice projection; speaking on and off camera & photo posing. Etiquette Camps will teach how to attain confidence, situational confidence, being polite, table manners, introductions and greetings and more!FASHION SHOW CAMPS (Ages 4-16) – June 13-17; June 20-24; July 11-15 ETIQUETTE CAMP (Boys & Girls Ages 8-16) – June 6-10 TOP MODEL CAMP (Ages 8-16) – July 18-32
Creighton MMA & Fitness Run Summer Camp    |    770.271.5292     |     CreightonMMA.com

AT CREIGHTON MMA & FITNESS FUN SUMMER CAMP EVERYONE IS WELCOME, REGARDLESS OF MARTIAL ARTS EXPERIENCE
A great way to stay moving for anyone 5-14 years! Jiu-Jitsu, Judo, Kickboxing, Wrestling, Climbing and large group games in a positive environment. Act now to reserve your place! (Limited Enrollment Numbers)
Suwanee Station Tennis Club   |    770.822.0772      |     TennisResource.com
JOIN TENNIS CLINICS LED BY USPTA CERTIFIED, ALEX CALERO Sessions run Monday through Thursday from June 6 through July 18 at Suwanee Station. Adult sessions also available upon request. Visit TennisResource.com to register! AGES 4-7 8am-9:15am AGES 8-13 9:30am-11:30am AGES 12-16 4:30pm-6:30pm
1285 Station Center Blvd. Suwanee

Yellow Jacket Volleyball Camps   |    404.840.3541      |     YellowJacketVolleyballCamp.com

YELLOW JACKET VOLLEYBALL CAMPS ARE A CHALLENGING, FUN TIME FOR GIRLS OF ALL SKILL LEVELS AND AGES!
All camps feature one-on-one coaching from the Yellow Jacket volleyball staff & players, a camp t-shirt, and housing for overnight campers. Come join the fun and learn from the best!
Riverview Camp For Girls   |    256.634.4043      |     RiverviewCamp.com

RIVERVIEW CAMP FOR GIRLS
On top of Lookout Mountain, in Mentone, AL only 45 minutes south of Chattanooga! Riverview offers 1 & 2 week sessions for girls ages 6-16. Activities: riding, swimming, tennis, canoeing, gymnastics, dance, golf, archery, soccer, ropes course, climbing tower, chorus, drama, arts & crafts, nature, & more! Enjoy videos on www. riverviewcamp.com, YouTube, Facebook and Instagram!
Adrenaline Climbing Camp  |    770.271.1390      |     AdrenalineClimbing.com

SUMMER CAMP ROCKS AT ADRENALINE CLIMBING!
Field trips everyday. Adventure for campers ages 7 to 13.
Homework Central Camp |    678.541.5738      |     MyHomeworkCentral.com

HOMEWORK DOESN'T HAVE TO BE A STRUGGLE! NOW ENROLLING FOR CAMP. ELEMENTARY & MIDDLE SCHOOL STUDENTS
Reading, Writing & Math rotations; Common Core Math & Science Labs; Georgia Milestone Prep; field trips, t-shirts, & more! HIGH SCHOOL STUDENTS: AP Summer Boot Camp; AP History, Calculus, Statistics, Chemistry, Biology, Physics & Language Arts; tutoring in all subjects year round!
Brandon Hall Summer Programs    |    770.394.8177      |     SummerCamps@BrandonHall.org
PROVIDING FUN LEARNING OPPORTUNITIES FOR RISING K-12TH GRADE WITH SUMMER BOARDING OPTIONS FOR RISING 6TH-12TH GRADE.
Brandon Hall summer programs help build confidence, character, skills and lasting friendships! Camp offerings include enrichment, athletic and academic opportunities. Visit www.brandonhall.org/summer for more information, or contact us at summercamps@brandonhall.org or 770-394-8177
Cohutta Springs Youth Camp    |    706.602.7346      |     CS-YC.com

CSYC IS A GREAT AMERICAN CAMP
Accredited by the American Camp Association offering programs for ages 7-18 including: acrosports, archery, basketball, bmx biking, canoeing, creative arts, drama, fitness, giant swing, horsemanship, mtn. biking, music, paintball, photography, rock climbing, rocketry, sports, swimming, videography, wakeboarding, waterslide, zipline & NEW cable park.
Sugarhill UMC Encore Band Camp   |    770.945.2845 ext. 250      |   SugarHillUMC.org

OFFERING A VARIETY OF SUMMER CAMPS THAT ENCOURAGE GROWTH, LEARNING AND FUN!
Preschool camps include sports/coordination, art/cooking or science/math. Camps for rising K through rising middle school include basketball, cheer/tumble, art, golf, tennis, cooking, horseback riding, drama/music, science, extreme sports or explore Atlanta. Sign up early, the camp fills up fast!
Karate Atlanta |    678.714.0000      |     KarateAtlanta.com

MARTIAL ARTS SUMMER CAMPS (9AM-1PM)
Activities Includes: Kicking like Kung Fu Panda, Gymnastics Tricking, Dodgeball, & More! SPARRING CAMP (June 6th – 10th) Learn to defend yourself like the Furious Five! KICKING/WEAPON CAMP (July 11th – 15th) Train like a Ninja Turtle and use Sword, Bo Staff, Chucks, and more!
Chambers Performing Arts  |   770.614.3381      |     ChambersPerformingArts.com

TAKE A ROCKETTE CAMP WITH A RADIO CITY ROCKETTE, A BROADWAY CAMP FROM A BROADWAY PERFORMER AND MORE AT CHAMBERS PERFORMING ARTS Est. 1980.
Dance, Drama, and Performing Arts Camps for Ages 3+/All Levels. Half Day or Full Day Camps and 2-Week Intensives. Johns Creek and Suwanee Locations.
Encore Band Camp    |    678.643.7766      |     EncoreBandCamp.com

ENCORE BAND CAMP PROVIDES FUN AND MUSICALLY REWARDING EXPERIENCES TO BRASS, WOODWIND, AND PERCUSSION STUDENTS FROM 5TH-9TH GRADE. Students receive full band and sectional instruction from some of the best band directors in Georgia! The camp also includes daily recreation times, recitals and an end-of-camp concert!
Eye CandyArt Studio Art Camp    |    678.714.5683      |     EyeCandyArtStudio.net

JOIN US FOR SUMMER ART CAMP!
Each week we will take the kids through an exploration of different art mediums such as Clay Sculpture, Glass Fusion, Canvas & Pottery Painting and more! Free tshirt with full week registration! M-F 10-2. Week long and per day options available. Ages 6+. $180/wk; $45/day.
Nike Tennis Camps   |    1-800-645-3226      |     USSportsCamps.com/tennis

COME JOIN THE FUN AND GET BETTER THIS SUMMER!
Offering overnight and day camps for girls, ages 9-17. All skill level programs offered from beginner to high school and tournament players. Daily instruction from head women's coach, Jeff Wallace, and his experienced staff.
Tiger Tails Animal Hospital Vet Camp    |   678.717.8507     |     TigerTailsAnimalHospital.com

ARE YOU AN ANIMAL LOVER?
Then join us for our fourth annual Tiger Tails Animal Hospital Vet Camp, June 6-10 from 9 a.m. – 1:30 p.m. Ages are from 7-11, email amber@tigertailsanimalhospital.com Attn: Vet Camp for all registration forms and more information!
Club SciKidz   |    1-800-645-3226      |     NorthGeorgia.ClubSciKidz.com

WHERE SCIENCE AND TECHNOLOGY CONNECT!
High-quality STEM camps for children ages 4-14. 5 locations in Gwinnett, Forsyth, and Alpharetta. Classes include JAVA programming, video game creation, robotics, veterinary and medical science, CSI, and more. 10:1 staff/ student ratio. Exciting hands-on experiments every day!